These gooey, soft homemade cinnamon rolls are perfect for a weekend breakfast or the holidays. They're super simple to make and come out perfectly soft in the center and just a bit crisp on the outside.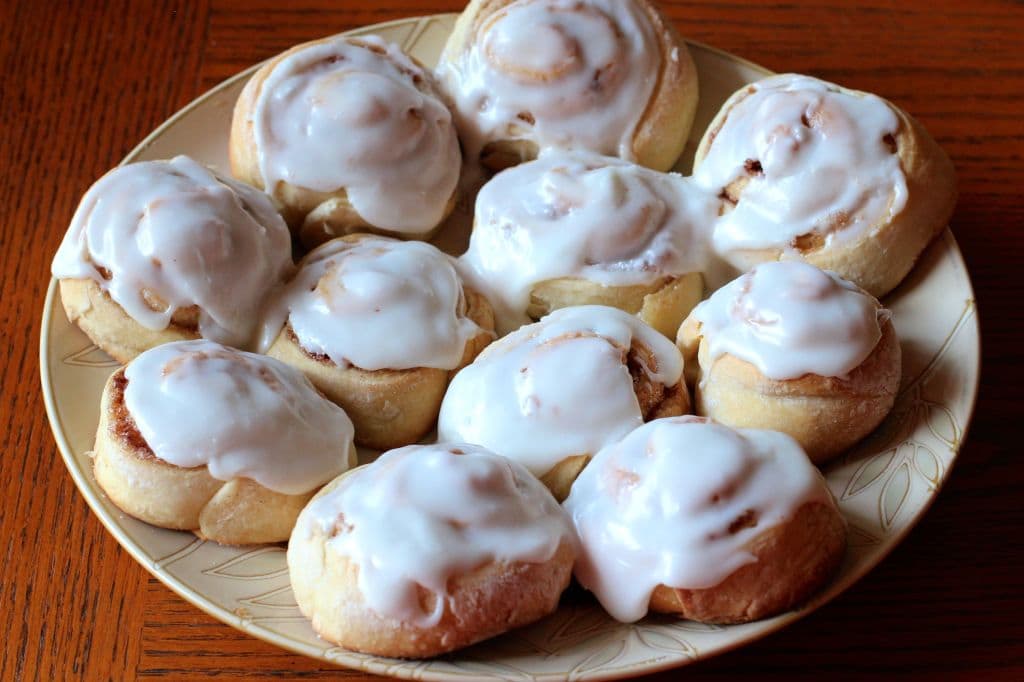 I finally watched Julie & Julia for the first time over Thanksgiving break after a friend recommended it to me. Of course, I loved the fact that it was about a food blogger, but one part that stood out to me was when Julie first started her blog and didn't have very many readers yet. A notification popped up for a comment that she was all excited about, when she realized that it was just her mom commenting.
This made me laugh because I'm sure a lot of us bloggers can relate. At first, my mom was the only one who commented on my blog and she's still one of my biggest fans. But a lack of readers at first is no reason to stop blogging! I'm still (slowly but surely) gaining more eyes on my corner of the interwebs, but I continue to blog for me.
Each time I visit my mom in North Carolina, she makes us Mom's Famous Homemade Cinnamon Rolls. It's a basic cinnamon roll recipe that turns out delicious rolls every time. These are perfect to make for the holidays or a weekend brunch.
Skip the canned cinnamon rolls and make Mom's Famous Cinnamon Rolls instead. Before you know it, everyone you know will be calling them "[Insert Your Name's] Famous Cinnamon Rolls."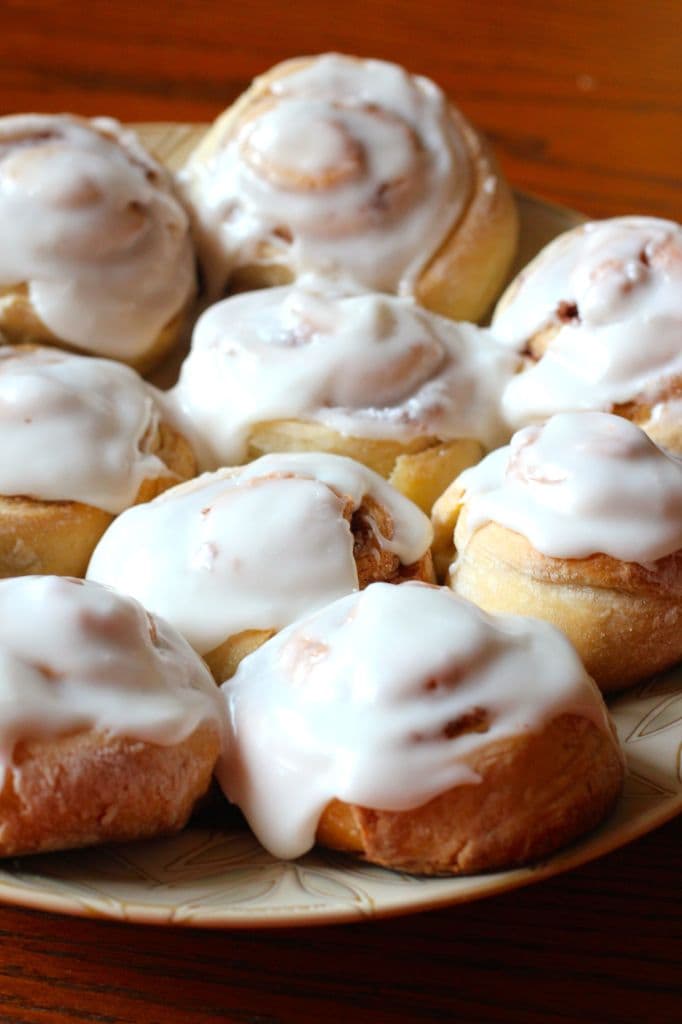 Because eating healthy all the time is boring. And you're going to need to plump up to stay warm this winter.
Mom's Famous Homemade Cinnamon Rolls
Ingredients
1 package active dry yeast
1/2 cup warm water (105 to 115 degrees F).
1/2 cup milk, heated then cooled
1/3 cup sugar
1/3 cup crisco shortening or butter, softened
1 teaspoon salt
1 egg
3 to 4 cups flour
1/3 cup butter, softened or melted
3/4 cup sugar
2 teaspoons cinnamon
Instructions
Dissolve yeast in warm water and let sit for 10 minutes. The yeast will start to activate and rise.
Next, stir in cooled milk, 1/3 cup sugar, shortening, salt and egg.
Add 2 cups of flour and mix thoroughly. Add 1 1/2 to 2 more cups of flour until smooth and elastic.
Place on floured board and knead with your hands for 5 minutes. Place back into a large floured bowl. Cover and let rise for about 2 hours. You will know it is done if when you place finger in the middle the indentation stays.
Once ready, roll dough into a long rectangle. Spread soft butter all over the dough. Sprinkle 3/4 cups of sugar and cinnamon over the top of butter evenly. Roll up the dough starting with the long end of the rectangle.
Cut into slices 1 1/2 in thick and place in a greased pan. Let rise until double.
Bake at 375 degrees F for about 20 minutes or until golden brown. Cover with powdered sugar glaze when cooled.
7.6.4
83
http://smilesandwich.com/2014/12/04/moms-famous-homemade-cinnamon-rolls/