If you're here for healthy recipes, avert your eyes. Turn back now. Before it's too late. Today, we're talking all about what I've been EATING.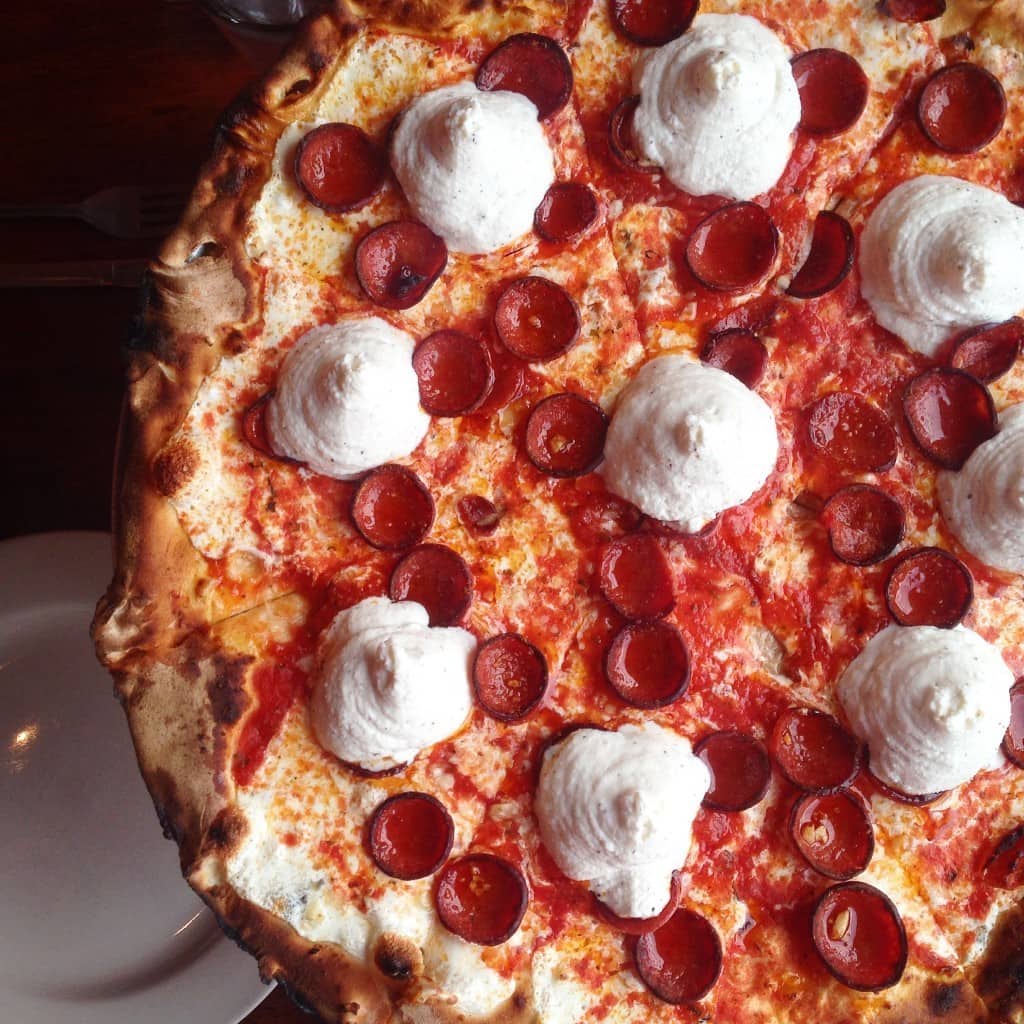 If you follow me on Instagram, you know that it's pretty apparent how much I love food. And how much of it I eat. So for all my Chicago friends or followers who plan to visit, here are some AMAZING dining establishments I visited within the past month. There are some real winners in here.
Let's start with that delicious pizza above. It's from Coalfire. And it's effing delightful. Pepperonis and whipped ricotta, will you marry me?
I also had the pleasure of trying out Seasons 52 new seasonal menu. You guys – I'm telling you … GO NOW. Although there are so many great local restaurants in Chicago, this chain is not one to be missed.
Their seasonal menu items are amazing and it's SO easy to eat healthy there. I'd highly recommend the Heirloom Tomato and Warm Herb Crusted Mozzarella, Wild Alaskan Copper River Salmon, Ahi Tuna Tartare, strip steak and truffle risotto. Yes, we ate all that. Yes, it was all delightful.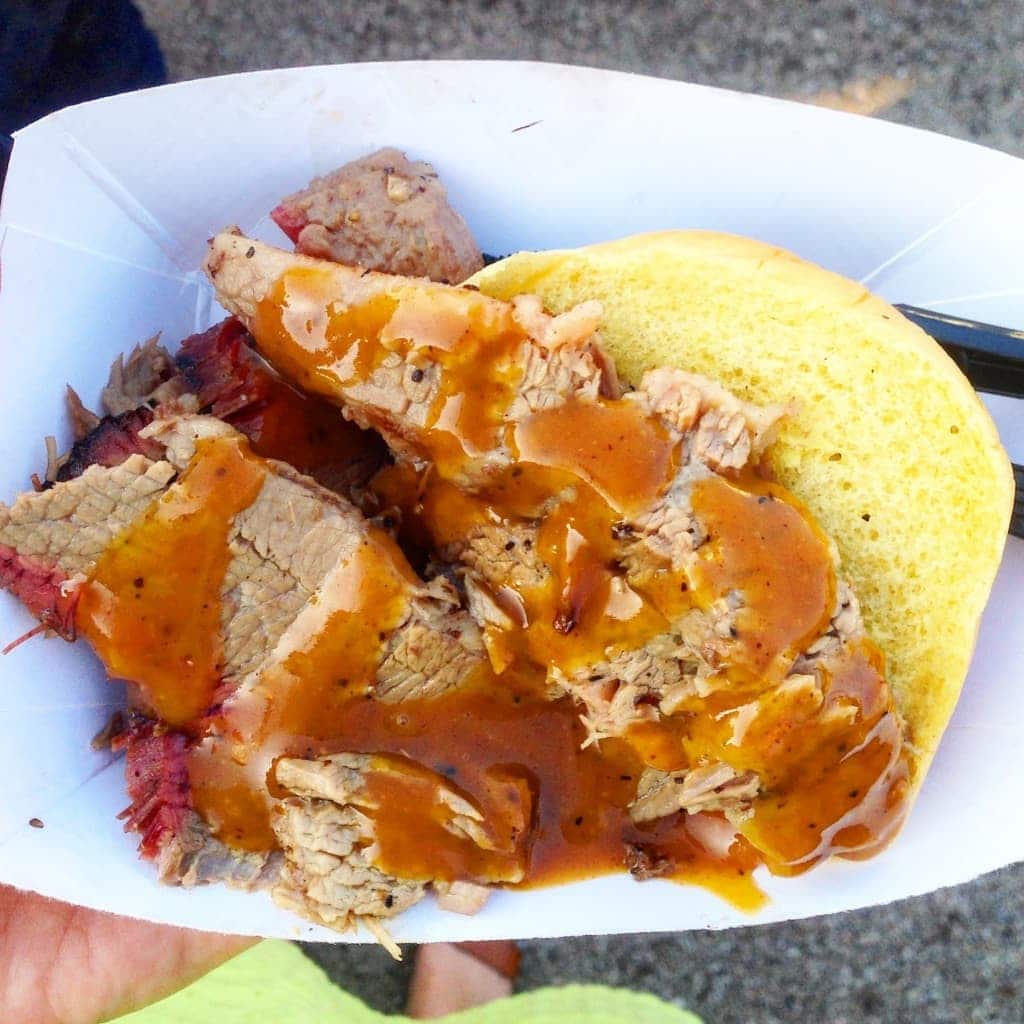 Let us not forget barbecue! Chicago has some of the best of it. I had so much fun at the Windy City Smokeout. If you missed it this year, you've GOTTA go next year. Because what's better than beer, country music and barbecue?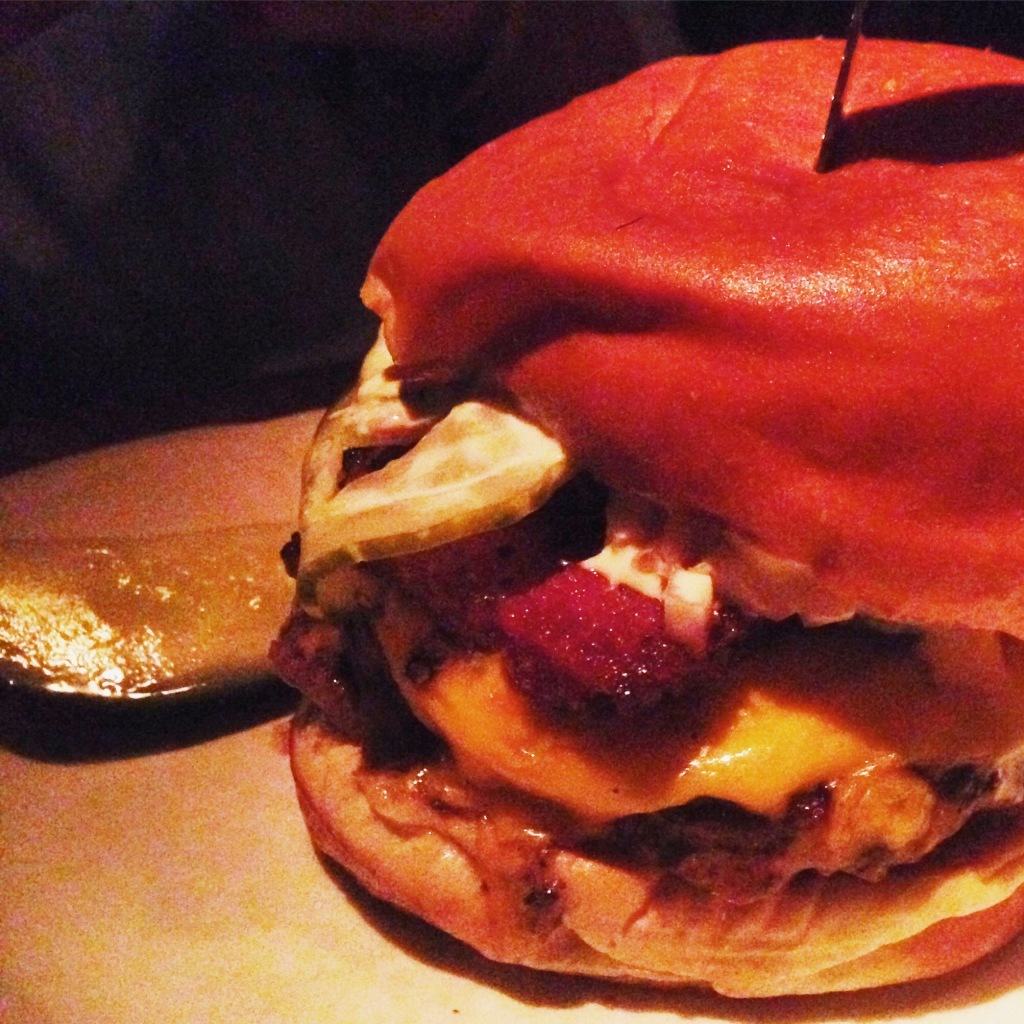 Oh Au Cheval. My sister and I waited 4 hours. This burger is worth every minute.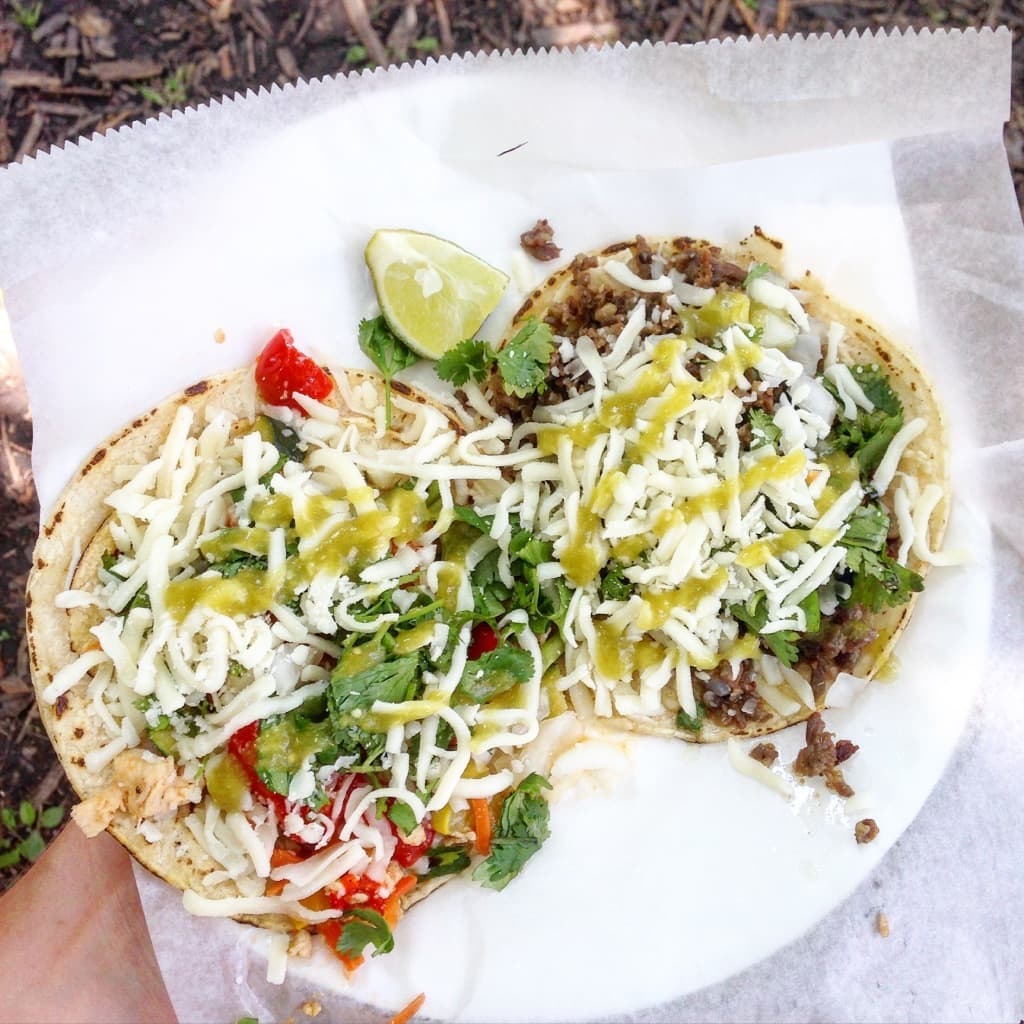 Next up are these tacos from the Logan Square Farmer's Market! The stand is called Cherubs and I cannot go to the market without eating these.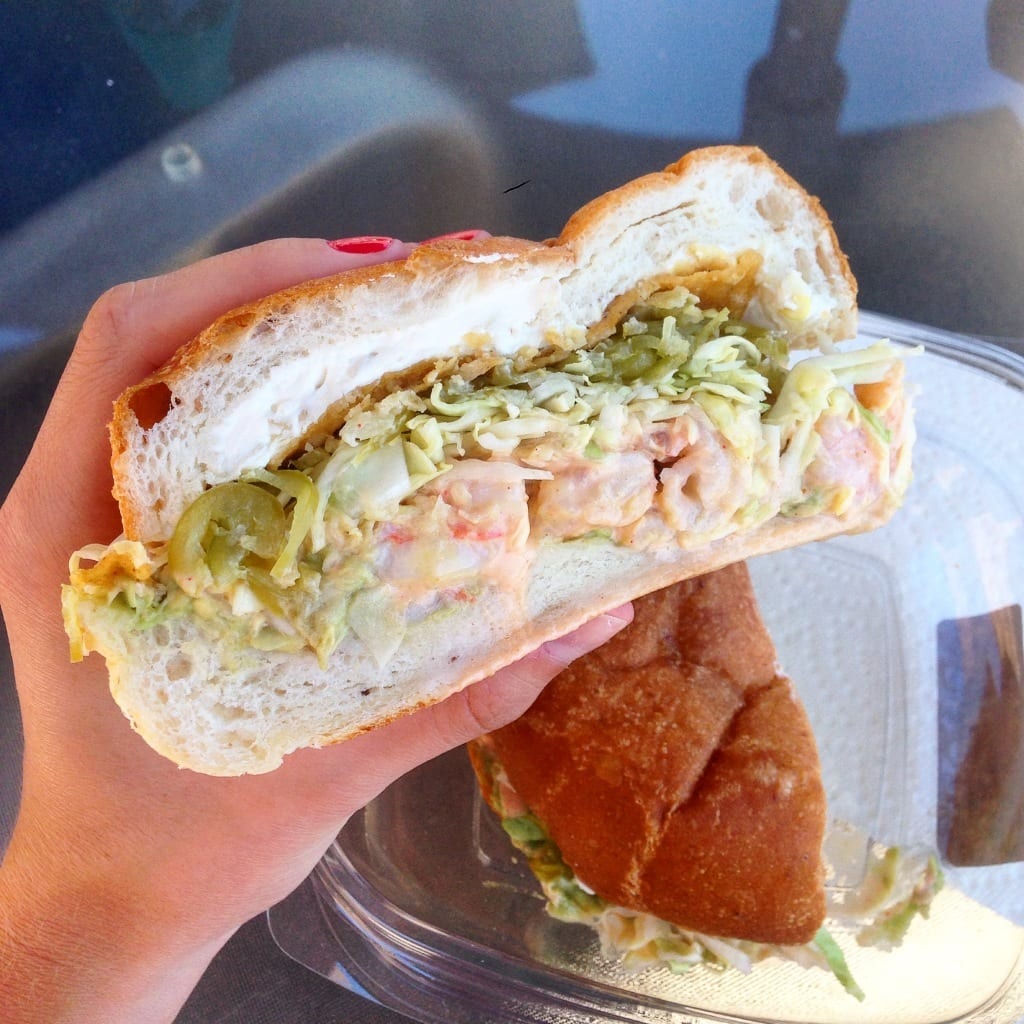 Okay so we all know how much of a genius Stephanie Izzard is. BUT DID YOU KNOW that Bread (attached to Little Goat) has AHHHMAZING prepared sammies for lunch? This one is called The Shrimp. And it might be the best sammich you ever eat.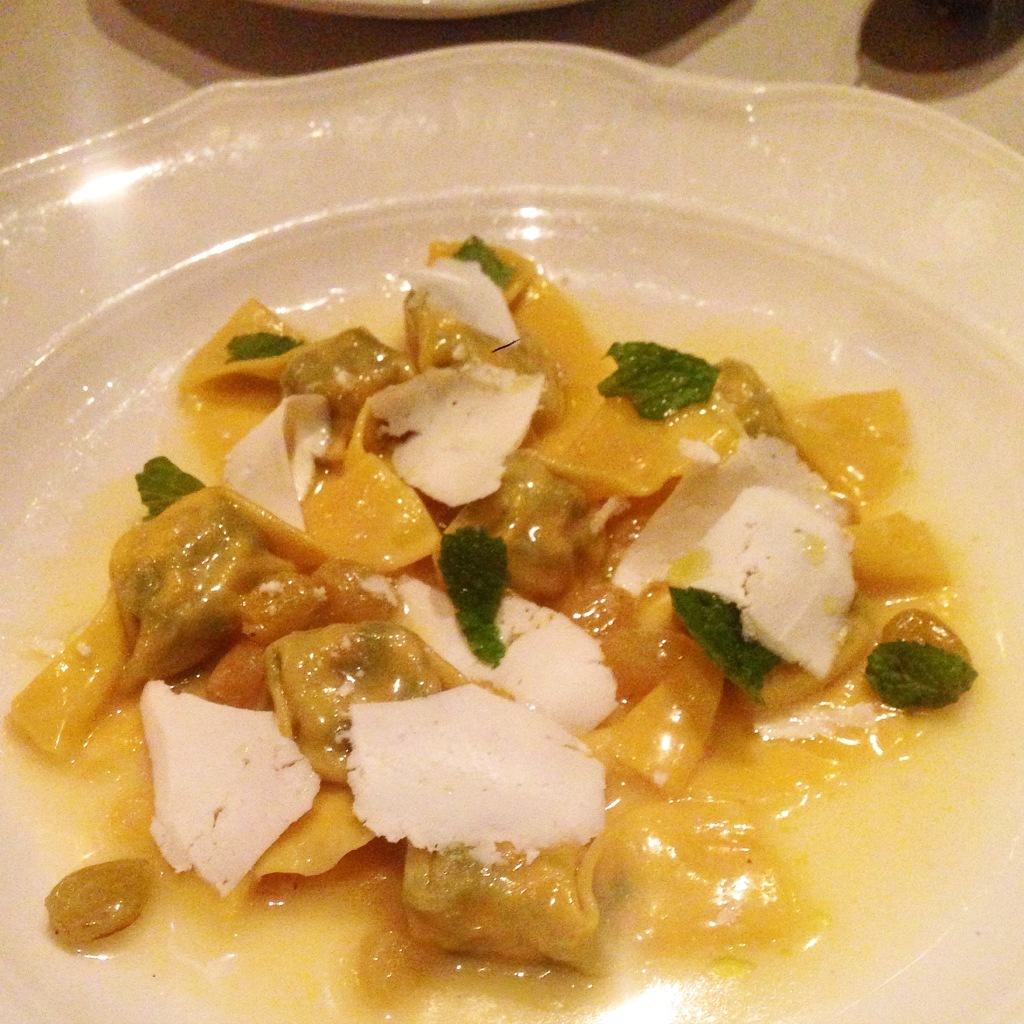 My sweet friend treated me to a gourmet meal at Nico Osteria and I was in Italian heaven. Our favorite was the stuffed papardelle.
Last but NOT least: my favorite happy hour joint in the West Loop … Parlor Pizza Bar! Their pizzas are amaze of course, but their pulled pork nachos are kkiiillleeerrrr.
Okay, that's all for this month. That's a lot of eatin', I know. Luckily I balance this goodness out with some healthy meals at home. AmIright?