These Flourless Double Chocolate Zucchini Muffins are the perfect fresh zucchini recipe that are packed with chocolatey goodness … but you don't have to feel guilty about eating them!
My aunts are just the best. Wana know why? Well, it's because they provide me with the bounty of their amazing gardens so I can make delicious treats with home grown goods. Since you can't exactly grow a garden in the city, I am forever grateful.
One such delicious treats is this recipe for Flourless Double Chocolate Zucchini Muffins! Because the only thing better than chocolate muffins is chocolate muffins with chocolate chips and zucchini.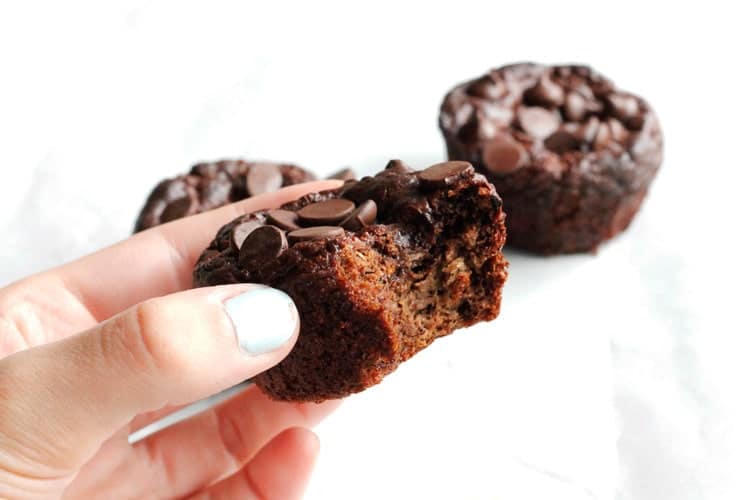 When I saw this recipe on Running with Spoons I knew I had to try it.
It takes just 5 minutes to prepare.
Contains no flour.
And these might be the best healthy muffins I've tried. Because, chocolate.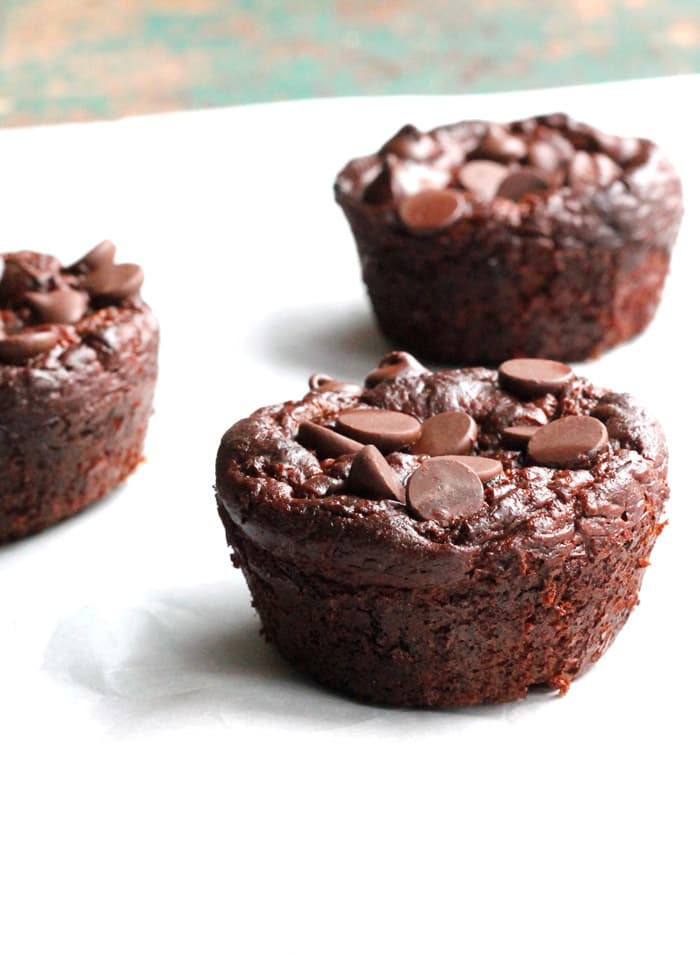 One common problem I have with flourless baked goods is that I don't bake them long enough. Make sure you bake these Flourless Double Chocolate Zucchini Muffins for a bit longer than you think you should. I sometimes split one open right after baking to make sure it's no longer gooey.
There's never a bad time to eat Flourless Double Chocolate Zucchini Muffins. In the morning, for breakfast, for a snack, for a MIDNIGHT SNACK. (You know you're guilty of those.)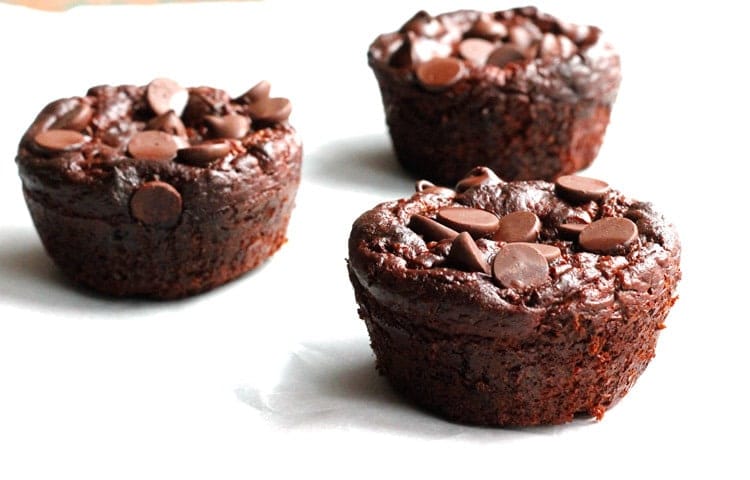 I hope you enjoy these hand-held bites of glory as much as I do.
Oh also, in the spirit of transparency I think I should mention that I'm writing this post on a CTA bus via iPhone. I've hit a whole new level of productivity this week. *sigh*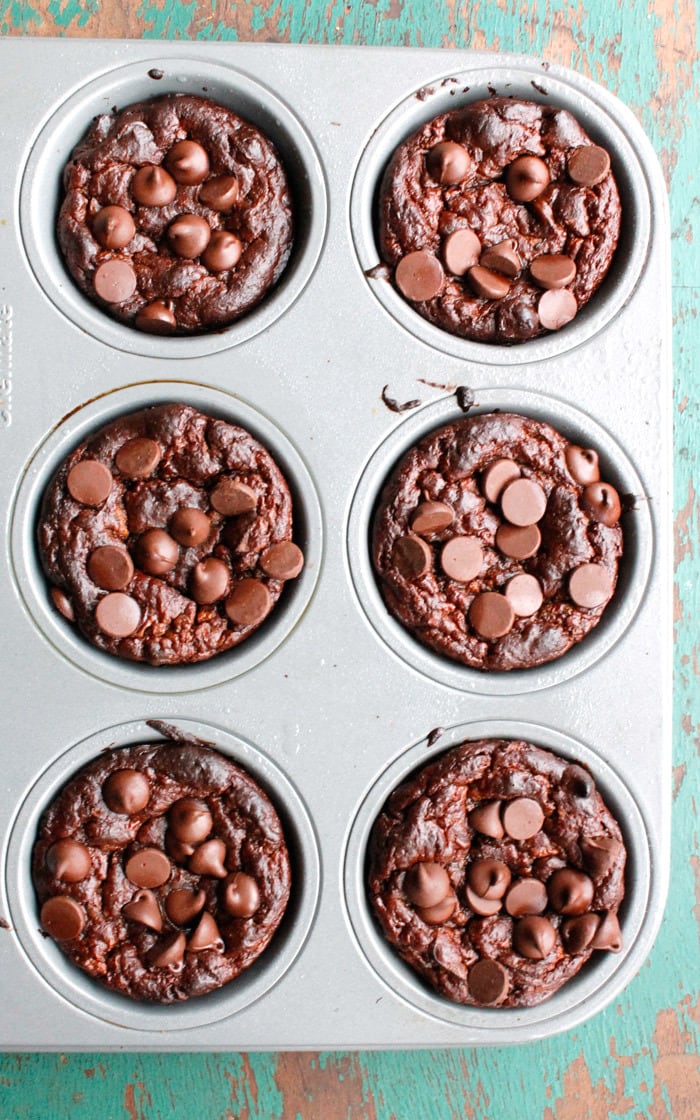 Recipe Inspired by: Running with Spoons
Flourless Double Chocolate Zucchini Muffins
Ingredients
½ cup creamy peanut butter (or any nut butter)
1 very ripe medium/large banana
1 large egg
¼ cup honey
¼ cup unsweetened cocoa powder
2 tablespoons ground flaxseed
1 teaspoon vanilla extract
½ teaspoon baking soda
1 cup zucchini, shredded and squeezed of excess liquid
¼ cup chocolate chips, plus more for sprinkling on top
Instructions
Preheat oven to 375 degrees F.
Place all ingredients except zucchini and chocolate chips in a blender or food processor. Blend until the batter is smooth.
Stir in zucchini and 1/4 cups chocolate chips.
Spray a muffin tin with non-stick spray and pour each muffin tin about 3/4 of the way full. Sprinkle with additional chocolate chips on top.
Bake for at least 30 minutes or until the tops are set and a toothpick inserted into the center comes out clean.
Enjoy!
7.6.4
145
http://smilesandwich.com/2015/08/20/flourless-double-chocolate-zucchini-muffins/