This Crockpot Indian Chicken and Lentils is a super easy and healthy dinner recipe that's clean eating, paleo-approved, and low carb!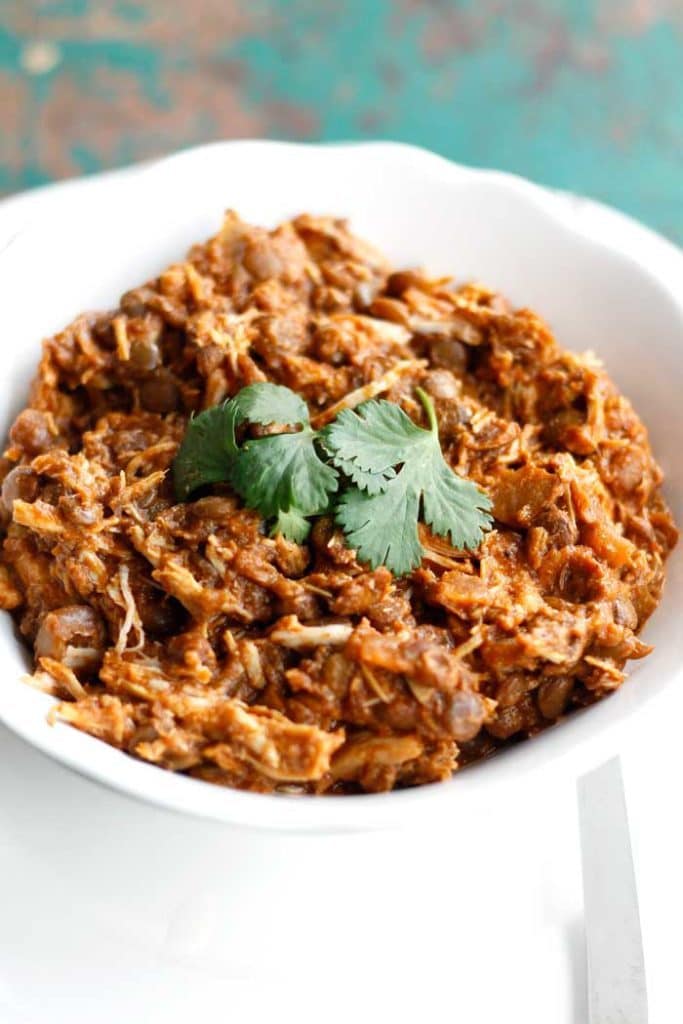 Does anyone else go through obsessive food stages? I have two current obsessions, and this recipe combines them both: lentils and Indian food!
Have you tried lentils? I seriously love them so much because they're not as mushy as beans, AND they're even better for you. They're one of the highest non-meat sources of protein, plus they're packed with iron and fiber to keep you full for hours. What's not to love?!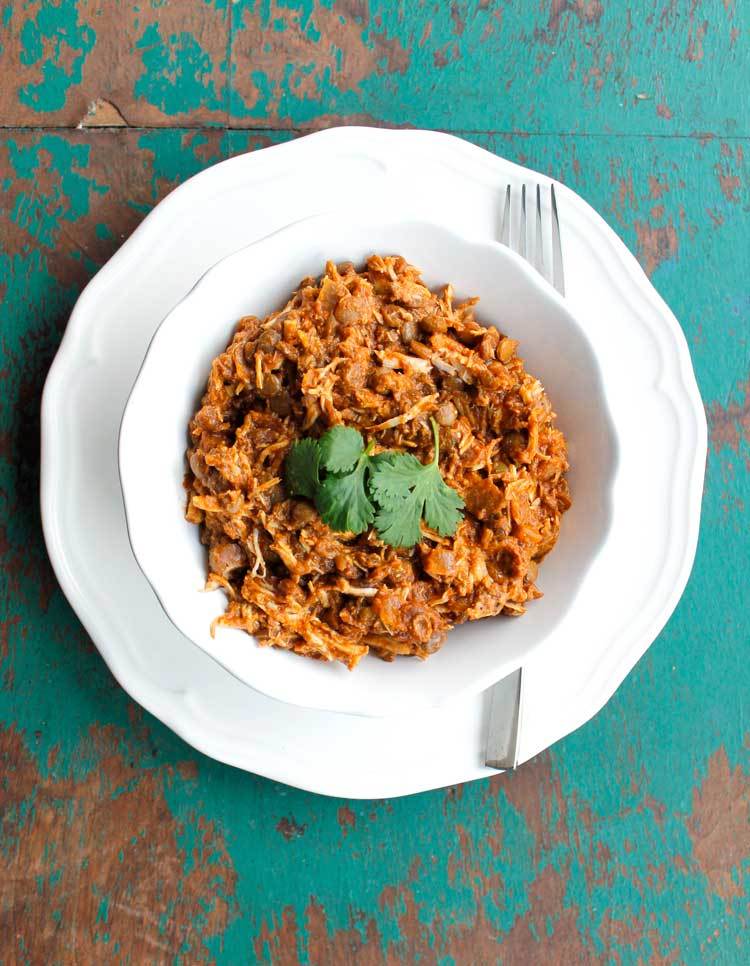 And since I'm currently obessesed with Indian chicken recipes, this Crockpot Indian Chicken and Lentils recipe will surely become a regular. It tastes like Indian butter chicken, with the added substance of lentils. I don't even have to eat this with any rice – I just load it up in a bowl!
Indian chicken is just so easy to make, and it's super healthy. If you're on a paleo, clean eating, or low carb diet, Indian food is your best friend. It's super easy to make and SO flavorful. Just dump a bunch of spices with coconut milk and you've got yourself a tasty meal.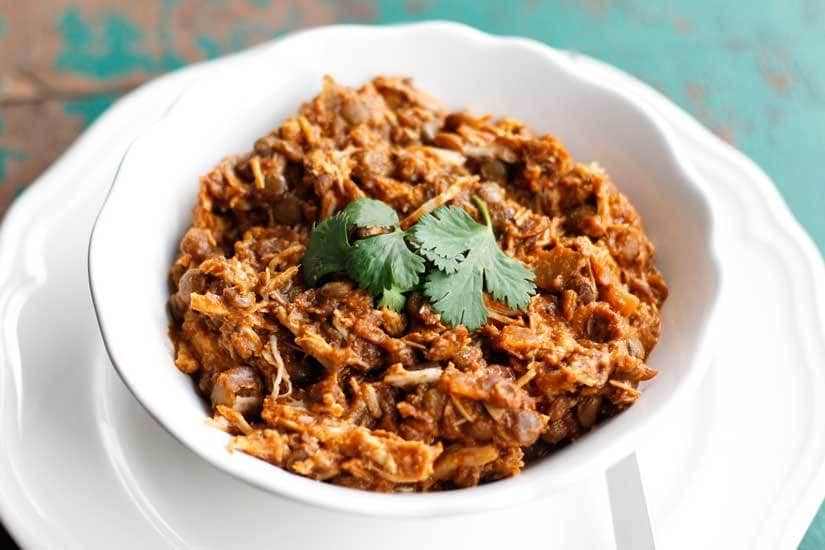 To add even more to the convenience factor, this Crockpot Indian Chicken and Lentils recipe is made in the slow cooker. So all you have to do is throw in the ingredients and let it cook.
Next time you're looking for a simple, healthy dinner recipe, give this Indian chicken recipe a try!

Crockpot Indian Chicken and Lentils
8 hrCook Time
8 hrTotal Time
Ingredients
1 tablespoon olive oil
4 cloves garlic, crushed
1 onion, diced
2 pounds boneless, skinless chicken breasts
1 cup lentils
2 cups low sodium chicken broth
1 (14-ounce) can light coconut milk
1 (6-ounce) can tomato paste
2 teaspoons garam masala
1 teaspoon curry powder
1/2 teaspoon chili powder
1/2 teaspoon ground ginger
Salt and pepper, to taste
1/2 cup plain Greek yogurt (optional)
Cilantro for garnish
Instructions
Heat olive oil in a medium pan. Cook garlic and onion until soft.
Add the onion mixture and all other ingredients except cilantro to a slow cooker. Stir to combine.
Cook on LOW for 6-8 hours, until the chicken is cooked through and lentils are soft.
Take the chicken out and shred it with two forks. Return to the slow cooker, add yogurt if using, and cook for another 15-20 minutes.
Serve over quinoa, rice, cauliflower rice, or by itself! Garnish with cilantro.
7.6.4
180
http://smilesandwich.com/2016/01/22/crockpot-indian-chicken-and-lentils/