This Low Carb Chicken Ramen comes together in under 30 minutes and uses a noodle alternative that's low carb and low calorie.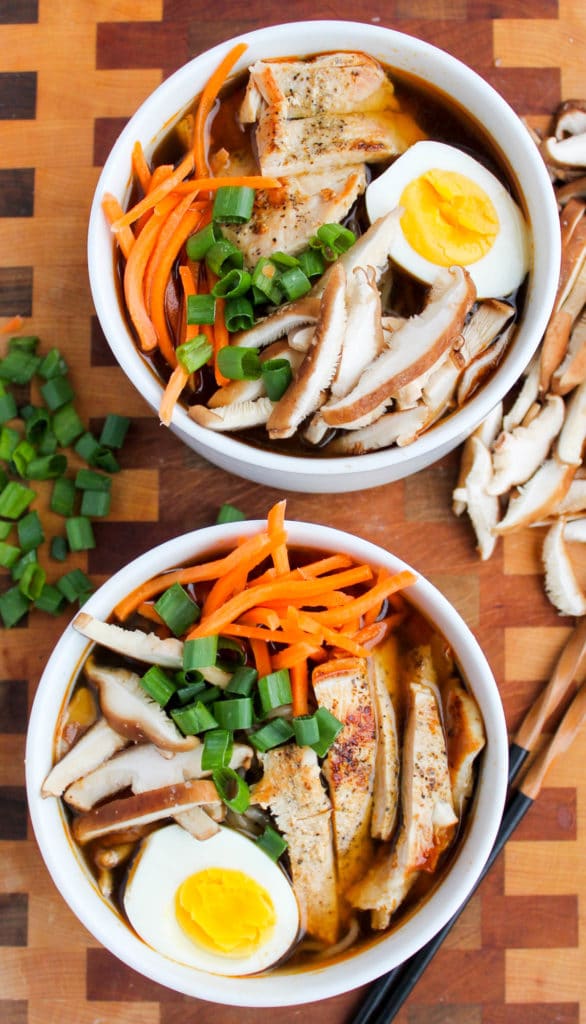 How's everyone's January starting out!? Mine has been amazing because I'm currently participating in Dry January. As a result, I have SO much more energy, have been 1000x more productive on the weekends, and I just generally feel so much better.
Why I started: I got really sick twice in December and decided it was time for a detox. I haven't detoxed for this long since I turned 21! I just really love wine more than the average person.
Since I started: I've tested so many new recipes for the blog that I can't wait to share with you. This one is actually one of my all-time favorites.
The downside: I miss my friends! I've been staying in with my boyfriend a lot, which means I get major FOMO when my friends are out without me.
Going forward: I'm going to try to seriously limit the alcohol and only drink once per week and in moderation. I can't get over how amazing I feel.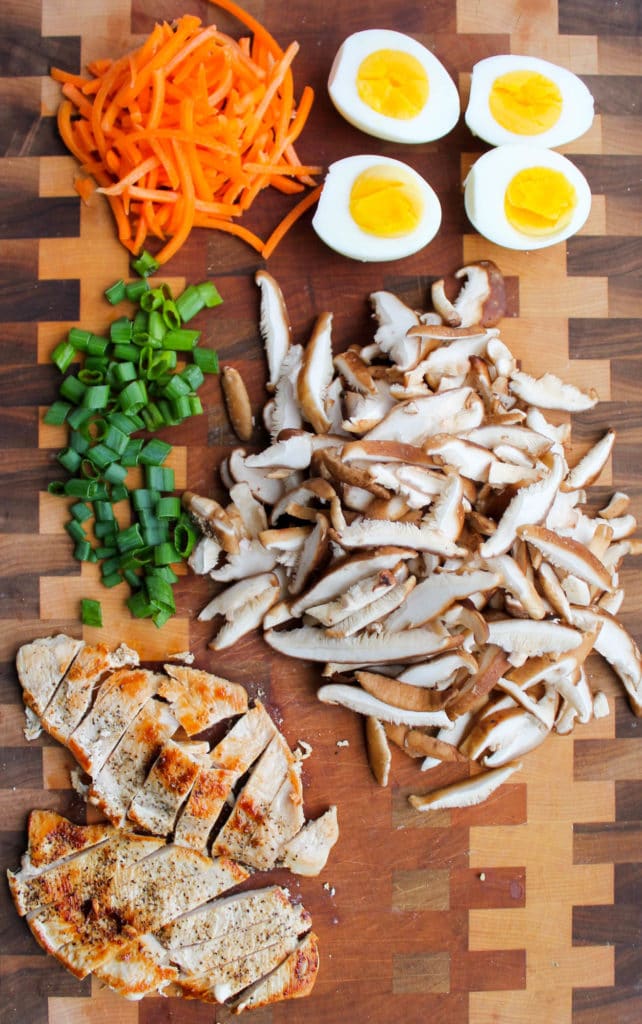 Okay let's talk about this 30-Minute Low Carb Chicken Ramen recipe. It may be my new obsession.
Have you tried shirataki noodles?! The brand I buy (linked below) is sold at Whole Foods and I absolutely love them. They're a low carb and low calorie noodle substitute that soak up the flavors of whatever you're making.
I've only tried them in this homemade ramen recipe, and I'll definitely be adding this to the regular rotation.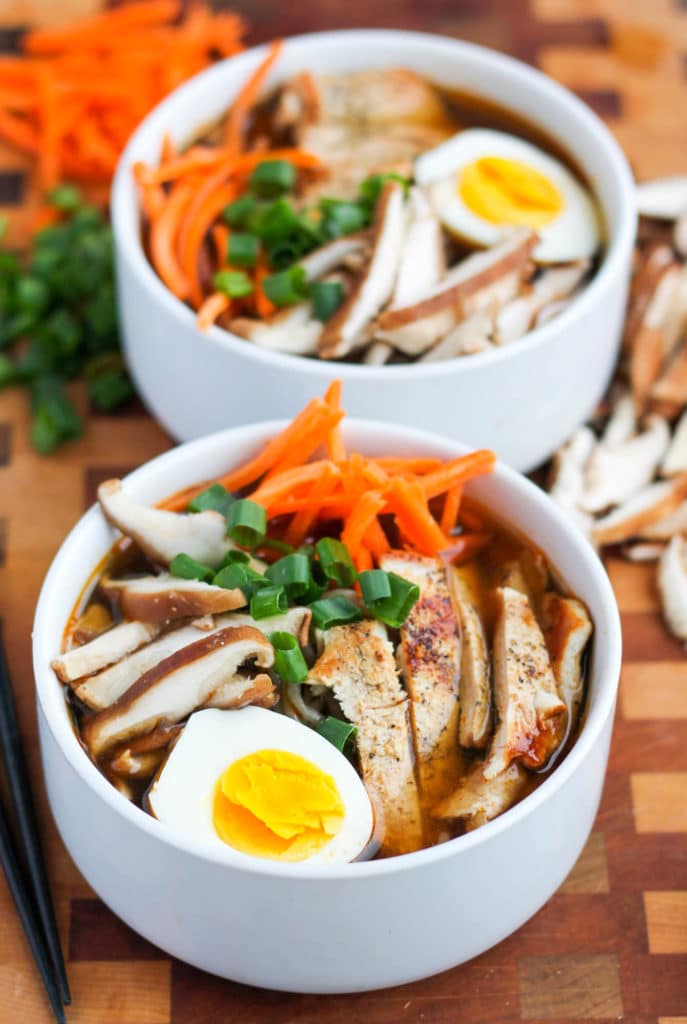 The broth itself in this recipe is so easy to make, but it's delicious! I love that you can easily customize this recipe to include any vegetables or protein you like. You can also make it without protein for a delicious vegetarian meal.
The noodles really are amazing with a great texture and flavor. You definitely won't miss the ramen noodles in this low carb recipe.
Next time you need a quick and easy dinner or lunch recipe, give this 30-Minute Low Carb Chicken Ramen a try. I hope you like it as much as I do!
Recipe inspired by Fork Knife Swoon.
Here are the products mentioned in the recipe!
30-Minute Low Carb Chicken Ramen
Ingredients
1 tablespoon olive oil
1 boneless skinless chicken breast, sliced thin in half lengthwise
Salt and pepper, to taste
2 teaspoons sesame oil
3 teaspoons minced garlic
2 teaspoons minced ginger
3 tablespoons soy sauce
2 tablespoons chili garlic sauce (such as Huy Fong brand) (skip this if you don't want any heat)
4 cups chicken stock
1 8-ounce pack shirataki noodles (I use Nasoya Pasta Zero)
2 large eggs, soft boiled, peeled and sliced in half
1/2 cup fresh shitake mushrooms
1/2 cup scallions, chopped
1/2 cup shredded carrots
Instructions
Heat the olive oil in a medium pan. Sprinkle both sides of the chicken with salt and pepper. Cook chicken on both sides until cooked through. Remove and set aside.
Heat sesame oil in a stock pot. Add garlic, ginger and soy sauce. Cook about a minute until garlic is fragrant. Add in chicken stock and chili garlic sauce and stir to combine. Bring to a boil and let cook about 5 minutes. Add shirataki noodles to the pot and reduce heat.
Divide noodles and broth among two bowls. Top with eggs, mushrooms, scallions and carrots.
7.6.4
264
http://smilesandwich.com/2018/01/23/30-minute-low-carb-chicken-ramen/