Looking for a way to use up an abundance of zucchini? These Zucchini Crisps really do stand up to all the hype. They're the perfect appetizer or snack and one of the best zucchini recipes I've ever made. Pair them with a Sriracha Greek Yogurt Sauce and you have yourself one mighty addictive treat.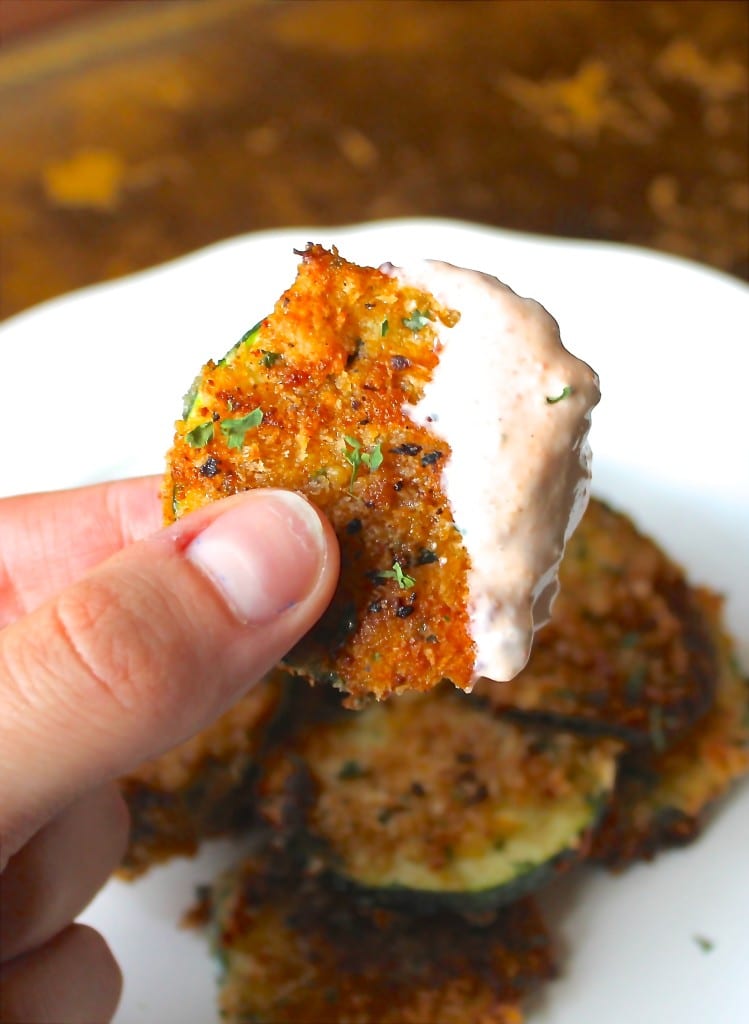 If you've never tried Panko, they're Japanese bread crumbs that make everything super crispy and delicious. Pair that with Parmesan cheese and these fried zucchini crisps are literally small bites of heaven. The process does get a little messy, but take it from the girl who HATES the smell of fried food … it's worth it.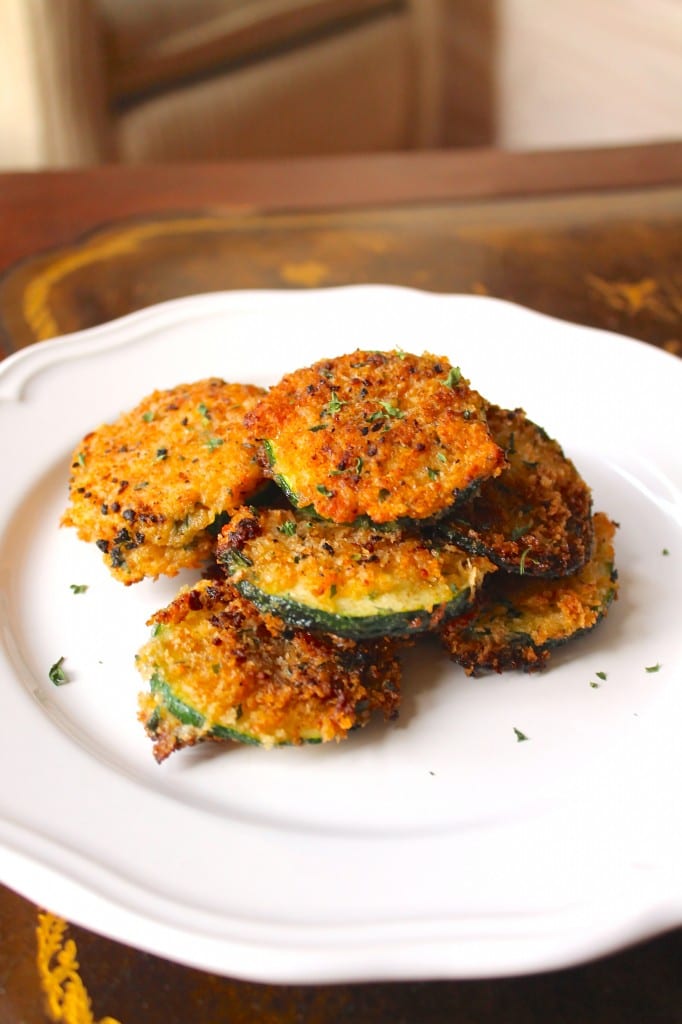 Then there's the creamy, spicy Sriracha Greek Yogurt Dipping Sauce. Oh man, is it good. I had some left over and had to save it for later use so it didn't go to waste. Who knew just two ingredients could make such a magical condiment?!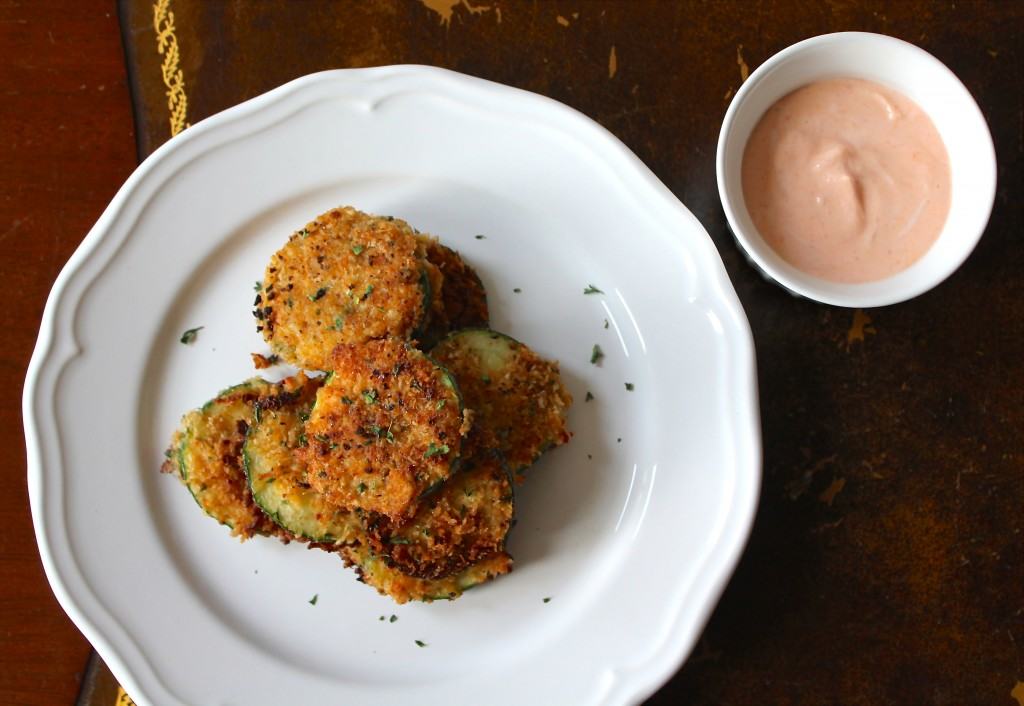 Zucchini Crisps with Sriracha Greek Yogurt Sauce
Ingredients
1/2 cup vegetable oil
1 cup Panko
1/2 cup Parmesan cheese
Parsley, salt and pepper
2 large eggs, beaten
2 zucchinis, thinly sliced to 1/4-inch thick rounds
For the sauce:
1 cup plain Greek yogurt
1 tablespoon Sriracha hot sauce (or to your preference)
1/2 teaspoon garlic powder
Salt and pepper
Instructions
Heat the vegetable oil in a skillet over medium high heat.
While it's heating, place the Panko, Parmesan, and a sprinkle of parsley, salt and pepper in a shallow bowl. In a separate bowl, beat the eggs.
When the oil is hot, dredge the zucchini rounds in egg, then in the Panko mixture and press to coat. Plunge them into the hot oil 4 or 5 at a time and cook just a minute or two until golden brown. Remove and set on a paper towel-lined plate.
Repeat with all the zucchini.
For the sauce, mix all ingredients and adjust according to taste. Serve zucchini immediately.
7.6.4
39
http://smilesandwich.com/2014/08/04/zucchini-crisps-with-sriracha-greek-yogurt-dipping-sauce/
Recipe adapted from Damn Delicious