Fall Harvest Meal Prep Bowls are similar to Sweet Green's fall harvest bowl with chicken, sweet potatoes, apples, feta cheese and a maple tahini dressing.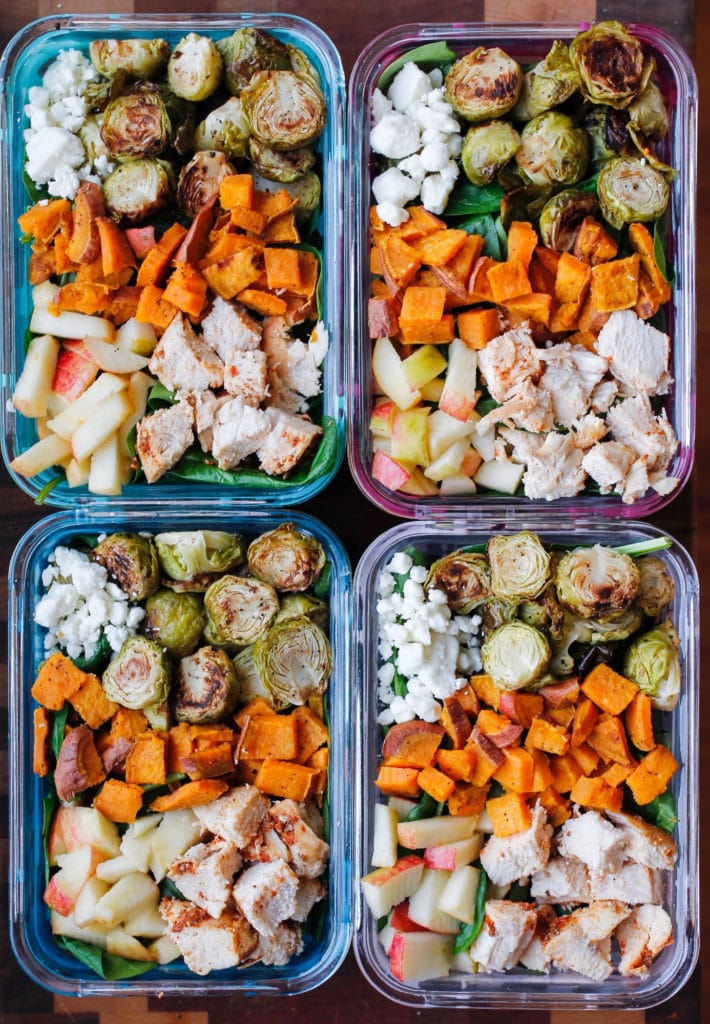 I have two jobs and no big expenses, but I still can't bring myself to spend $10 – $15 on buying lunch at work. ESPECIALLY not a salad.
However, as much as I hate to admit it, I'm a HUGE fan of Sweet Green salads. They're the best at making salads taste like they're not just a pile of leaves.
If you're not blessed with a Sweet Green within walking distance of your office, or don't want to shell out $12+ on a salad, I've got the perfect recipe for you.
These Fall Harvest Meal Prep Bowls with Maple Tahini Dressing are very similar to the Sweet Green version, but at a fraction of the price.
The combination of crisp, crunchy apples, roasted vegetables and filling chicken makes these bowls the perfect meal prep solution for lunch.
Plus, the maple tahini dressing takes these bowls to the next level. Making homemade salad dressing really is super easy, saves you money, and it's a great way to make sure you're only eating real, healthy ingredients.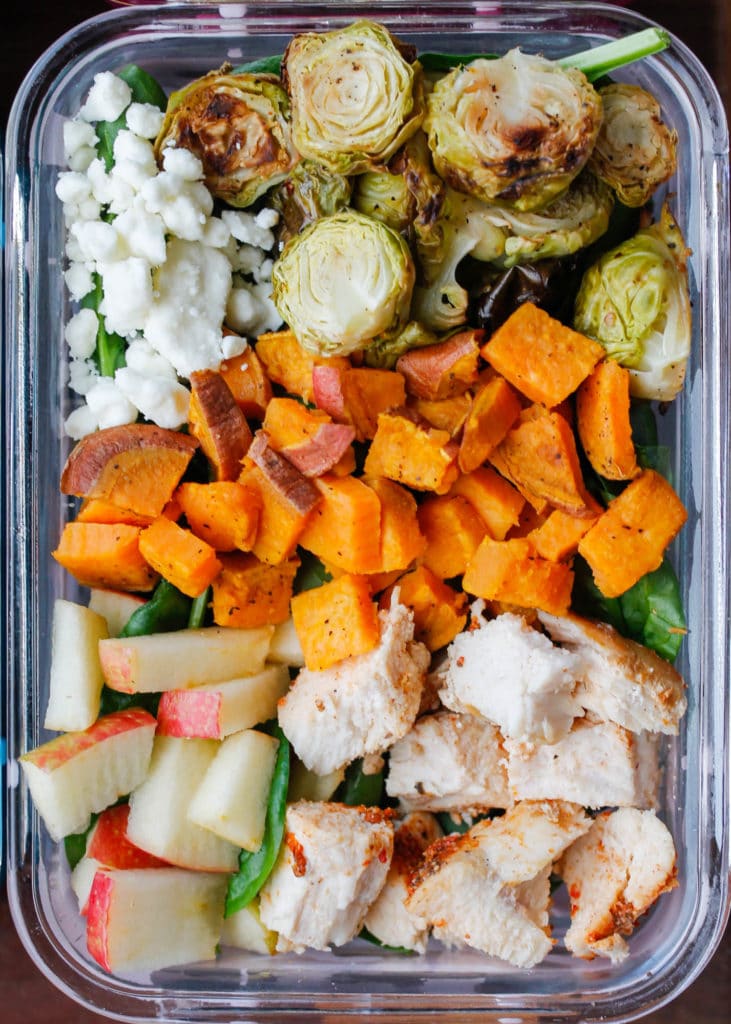 Since I'm obsessed with my Instant Pot, I made the chicken using it. Hot tip: you can cook chicken from frozen using this magical machine!!!
Just throw the chicken, some water or chicken stock, and some seasoning in the Instant Pot and cook on the Poultry setting for 10 minutes. MAGIC.
If you're looking for a healthy meal prep recipe, give these Fall Harvest Meal Prep Bowls with Maple Tahini Dressing a try. I hope you love them as much as I do!
Here's what I used to make this recipe:
Pin it for Later: