These Cheesy Zucchini Breadsticks are a low carb breadsticks recipe.  A great zucchini recipe to use up your garden's bounty!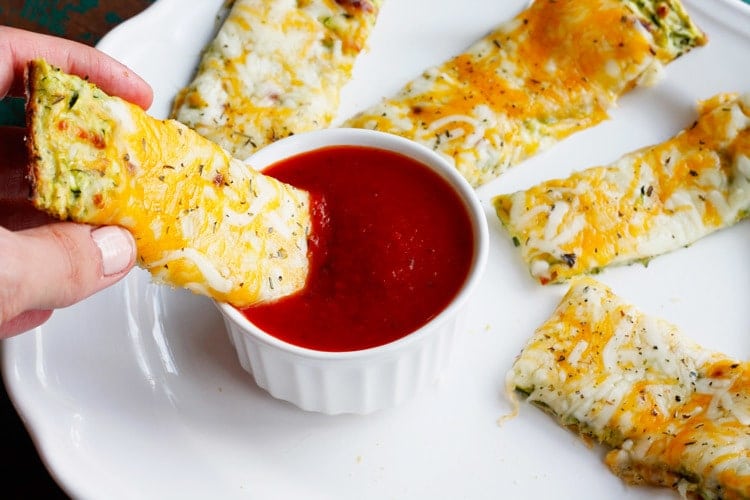 I haven't been this excited about a recipe since …. okay actually I get excited about most recipes. But these Cheesy Zucchini Breadsticks are a winner for sure.
They're healthier than normal breadsticks, they only require 5 basic ingredients, and are ready in little more than 30 minutes!
Shredded zucchini is used to make a crust for these "bread"sticks, making it a low carb alternative to one of my favorite foods. Hooray for delicious tasting zucchini recipes!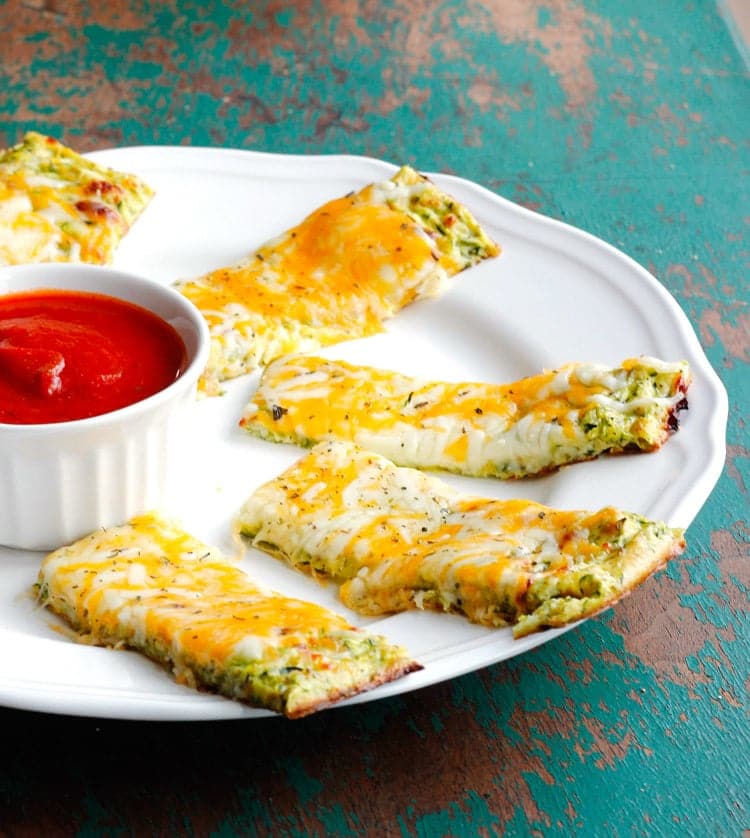 I love that only 1/3 cup of flour is used in this entire Cheesy Zucchini Breadsticks recipe! Since this is a low carb breadsticks recipe, it makes a perfect side dish to any healthy meal.
The crust doesn't get completely crispy on the inside, but the outsides do get nice and crisp with a softer inside perfect for dipping in your favorite sauce.
The trick to achieving delicious Cheesy Zucchini Breadsticks is making sure you bake the base crust long enough.
It should be nice and brown on the sides – when you think it's done, give it at least a few more minutes. Don't be scared of it burning! Nothing is worse than zucchini mush.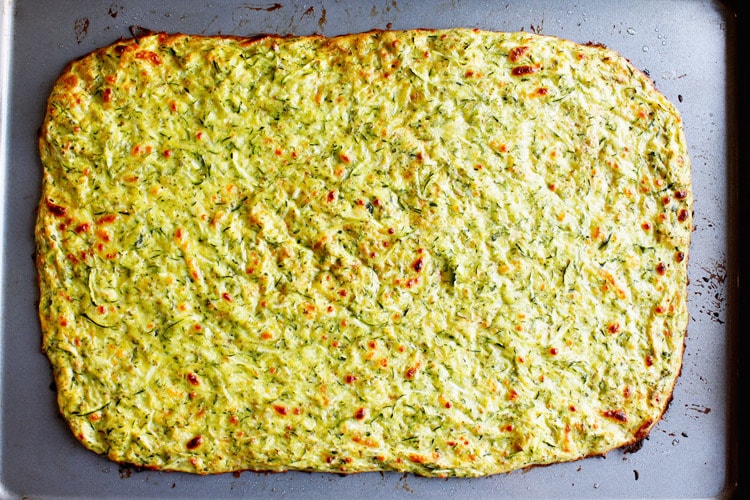 Once you have your crust nice and crisp, sprinkle on dat cheeeessseeee. And Italian seasoning.
Then put her right back in the oven until it's nice and melty and makes you want to just eat the whole pan yourself.
Just like that, you've got yourself a low carb breadsticks recipe ready for serving!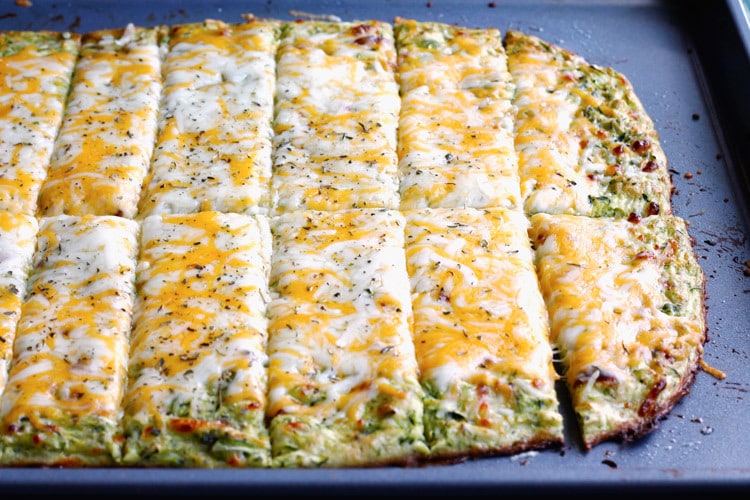 Let them cool a bit, and cut away! Then dunk, eat, repeat.
I will warn you that you may have to exert extreme self control not to eat the entire pan yourself in one sitting.
I know from personal experience.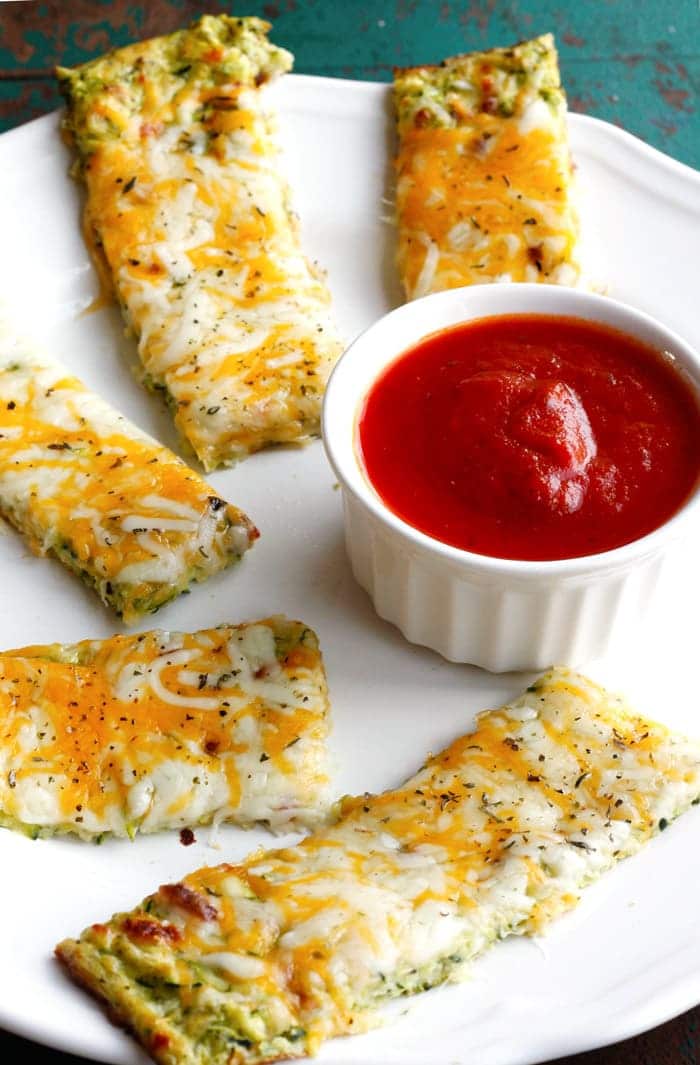 If you're looking for new zucchini recipes to use up all the summer's fresh produce, give this recipe a try.
Can I get a hip hip hooray for cheesy breadsticks you don't have to feel guilty about!?
These Cheesy Zucchini Breadsticks will definitely go on the top of your list of favorite low carb recipes to make. ENJOY!
Cheesy Zucchini Breadsticks
Ingredients
3 cups shredded zucchini (about 3 medium)
3 eggs
1/3 cup flour
1 teaspoon salt
2 cups shredded mozzarella (or any) cheese
Italian seasoning
Instructions
Preheat oven to 450 degrees F.
Sprinkle the shredded zucchini with salt to release some of its moisture. Let sit 10-15 minutes, then squeeze zucchini in a clean cheese towel to release most or all of the liquid.
Mix zucchini, eggs and flour in a medium bowl. Spray a baking sheet with cooking spray and spread the zucchini mixture into a large thin rectangle.
Bake for about 25 minutes or until the edges are nicely brown. Make sure it's nice and golden on the sides and top so the crust isn't mushy.
Reduce the oven to 350 degrees F, sprinkle the crust with cheese and Italian seasoning, and continue baking until the cheese is just melted.
Let cool a few minutes, then cut into sticks. Serve with marinara or ranch or garlic butter or any sauce your heart desires.
7.6.4
144
http://smilesandwich.com/2015/08/10/cheesy-zucchini-breadsticks/
Looking for more easy zucchini recipes?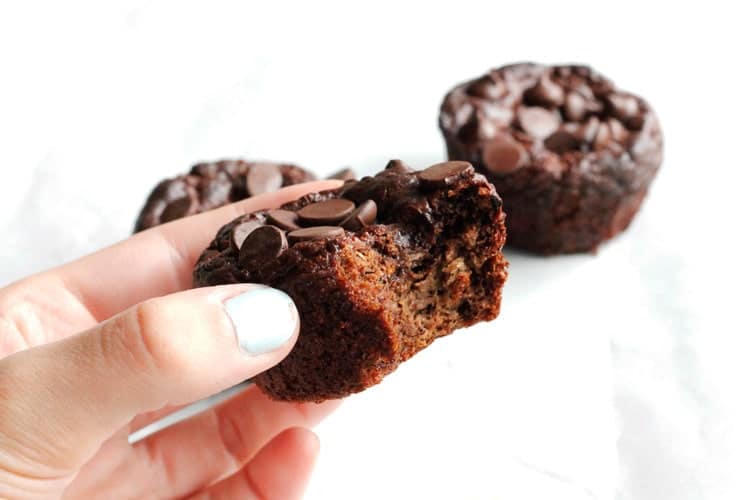 Flourless Double Chocolate Zucchini Muffins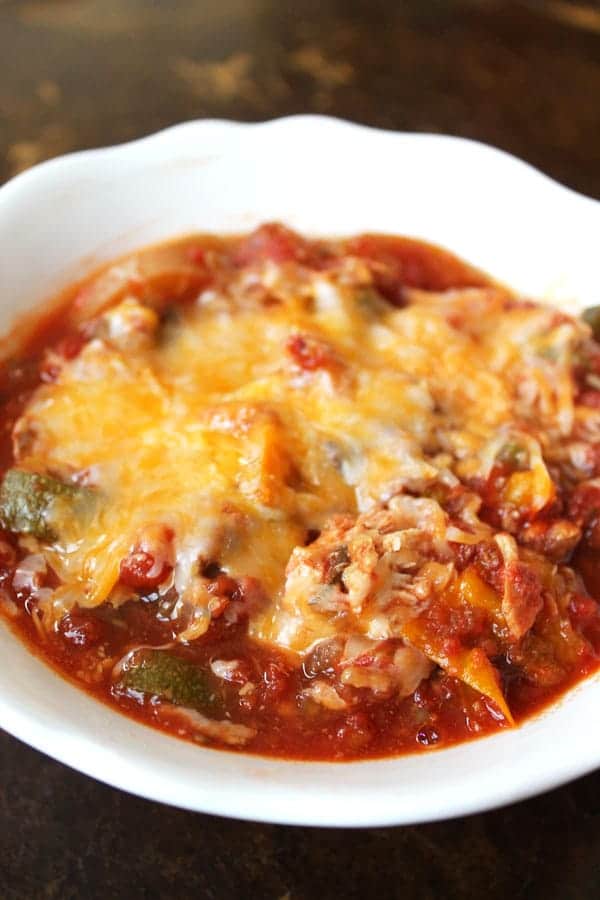 Crockpot Zucchini Chicken Parmesan