Better late than never! Here are my health goals and resolutions for 2018.
Can you believe January is already almost over?! This year is already off to an amazing (and busy) start for me, so I'm finally getting around to planning my 2018 goals.
This time each year, I lay out my goals and resolutions for the year, then check back on my list halfway through the year to see how I'm doing. I find that rather than setting "resolutions" that typically fall through after January, keeping a list of goals that I periodically revisit throughout the year keeps me accountable. Here's my 2018 list!
1. Eat more vegetables. One of my ongoing goals that I tend to struggle with is eating a more plant-based diet. I'm just such a protein girl! Here's some tactics I find useful for eating more veggies:
If you're in Chicago or Milwaukee, Farmer's Fridge is one of my favorite quick options for lunch or dinner. And guess what? They just introduced new menu items! The Southwest Quinoa Bowl and Pesto Pasta Bowl are both packed with protein-filled grains, like I Heart Keenwah® quinoa and Multigrain ProteinPlus® pasta. They are perfect for a protein and fiber boost without meat. Plus, they both include fresh and locally sourced (when possible) vegetables! Biting into the crunchiest spinach and creamiest mozzarella was a much needed pick-me-up for a busy day. Farmer's Fridge has locations all over the city and at O'Hare, which means you are never too far from a chef-curated, veggie-packed lunch, dinner or snack.
Eat smoothies for breakfast – this is one of my favorite ways to pack in a BUNCH of spinach. Here's my favorite green smoothie recipe.
Sneak veggies into food – from muffin tin egg cups, to veggie-packed pasta sauce, to soups … sneaking in vegetables is great for those non-veggie eaters.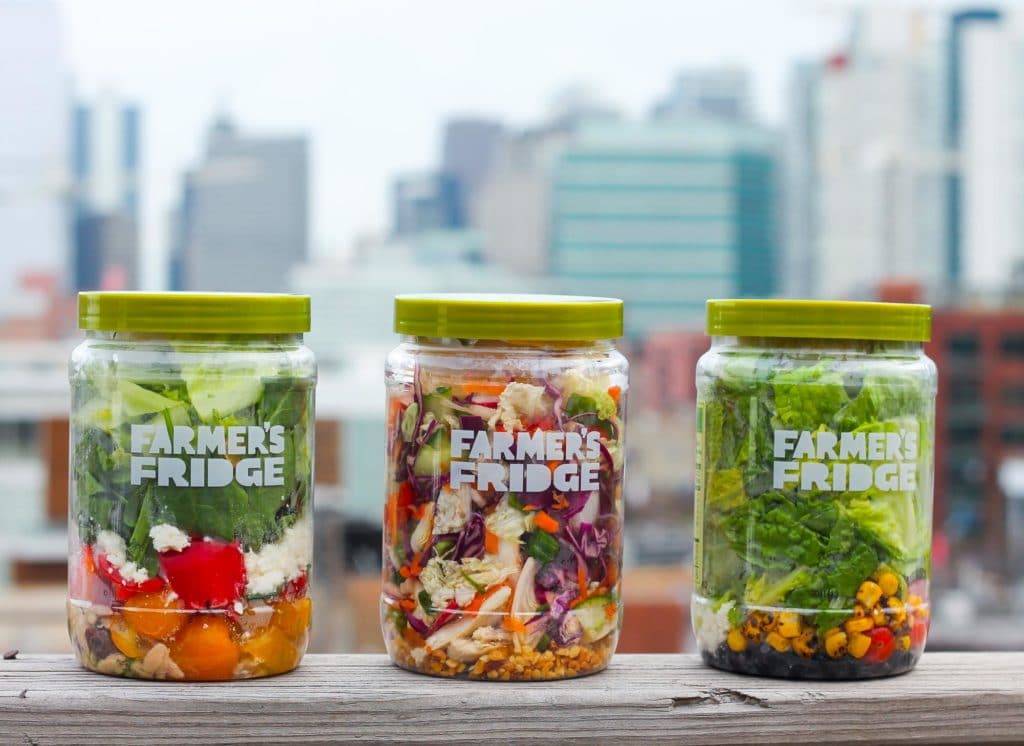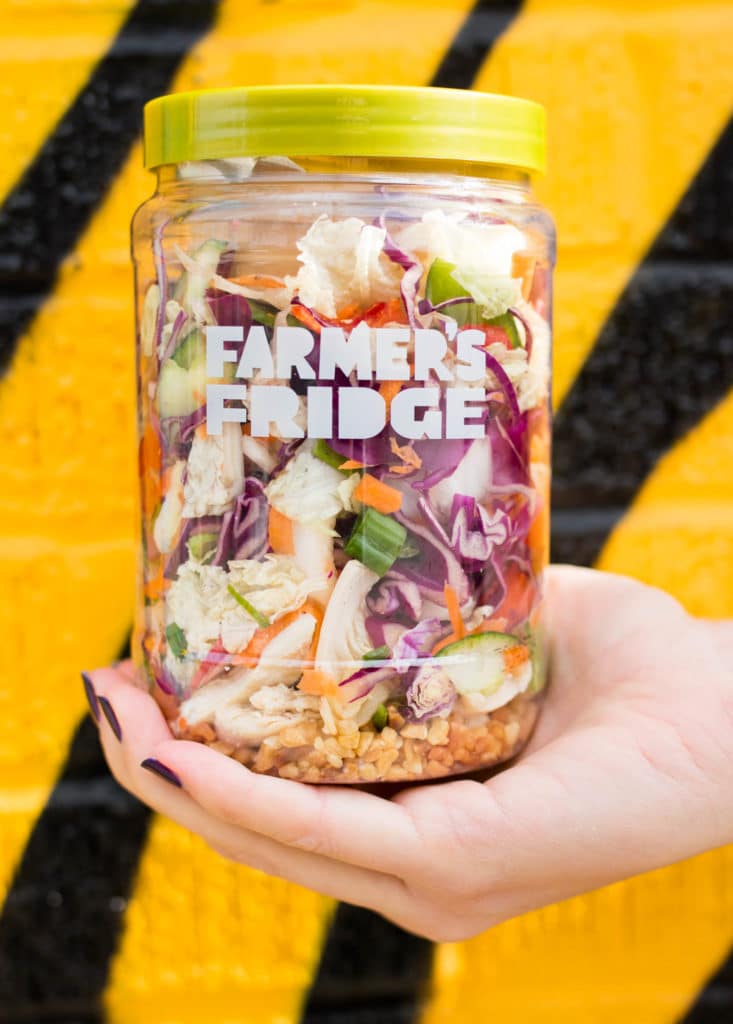 2. Make time for exercise. 2018 is the end of the age-old excuse: I don't have time to work out. I used my Christmas bonus this year to buy a stationary bike for my room! I live in a small condo in the Gold Coast of Chicago, so I had to make room for the bike in my bedroom. Looks a little funny, but it's so worth it to save time spent on going to the gym and attending scheduled classes.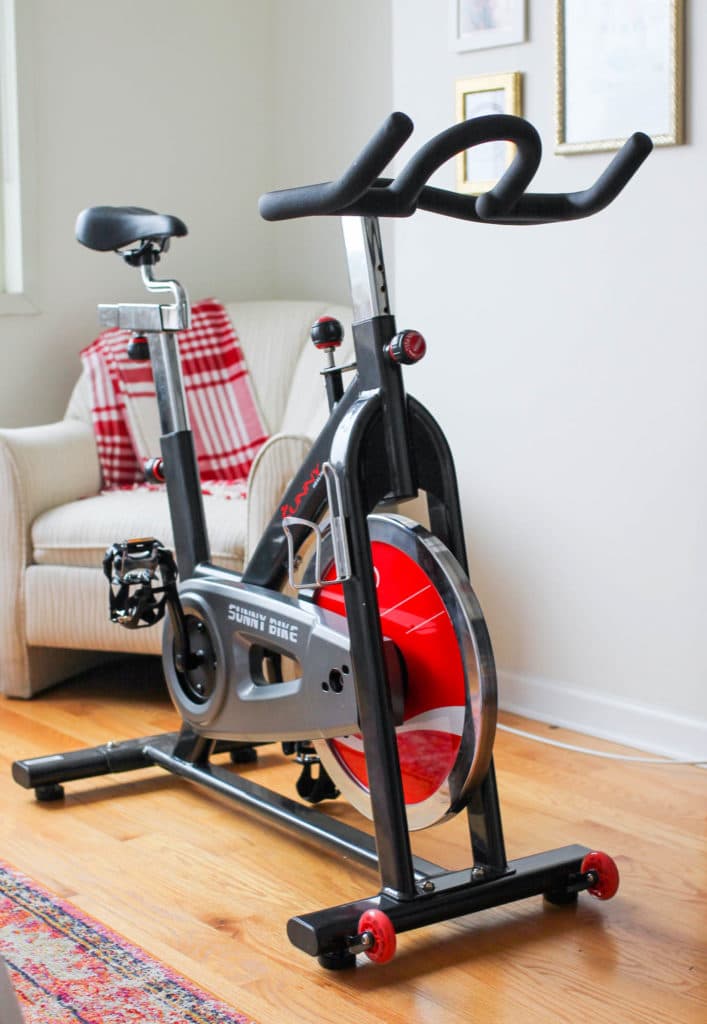 Above is a link to the bike I have. I was inspired by this article on how to make a version of the Peloton bike at home.
I found that I did not need a cadence tracker because I just follow the beat of the songs during classes on the Peloton app. I also have not yet purchased shoes with clips because the cages are working for my needs. Just the bike is enough for me (and at $300, I'm saving a boatload of money on the gym).
I'm still loyal to Class Pass, but I've cut down to three classes per month to get more weight training in.
I also LOVE the BBG program for at-home strength workouts that require little-to-no equipment.
3. Drink more water. This is so so important for health and beauty. My goal is to drink at least 80 ounces of water per day. I use the Pogo 40-Ounce water bottle below to make things easy – as long as I drink two of those babies per day I'm good to go!
4. Drink less alcohol. I would say that I enjoy wine more than the average human. I've been doing Dry January all month and I feel AMAZING. In 2018, I plan to significantly cut back on going out with friends and drinking.
5. Read more books. Already on my reading list: Tribe of Mentors by one of my favorite authors, Truly Madly Guilty
, The Subtle Art of Not Giving a F*ck
, and pretty much everything on the Skimm reading list.
6. Travel more. I already have trips planned to Jamaica, LA, Aspen, Austin, Norway, Florida, Nashville, Charleston and Waco this year! I absolutely love traveling, especially getting out of the country. I got a GoPro HERO5 Black
 for Christmas, so you guys can follow along.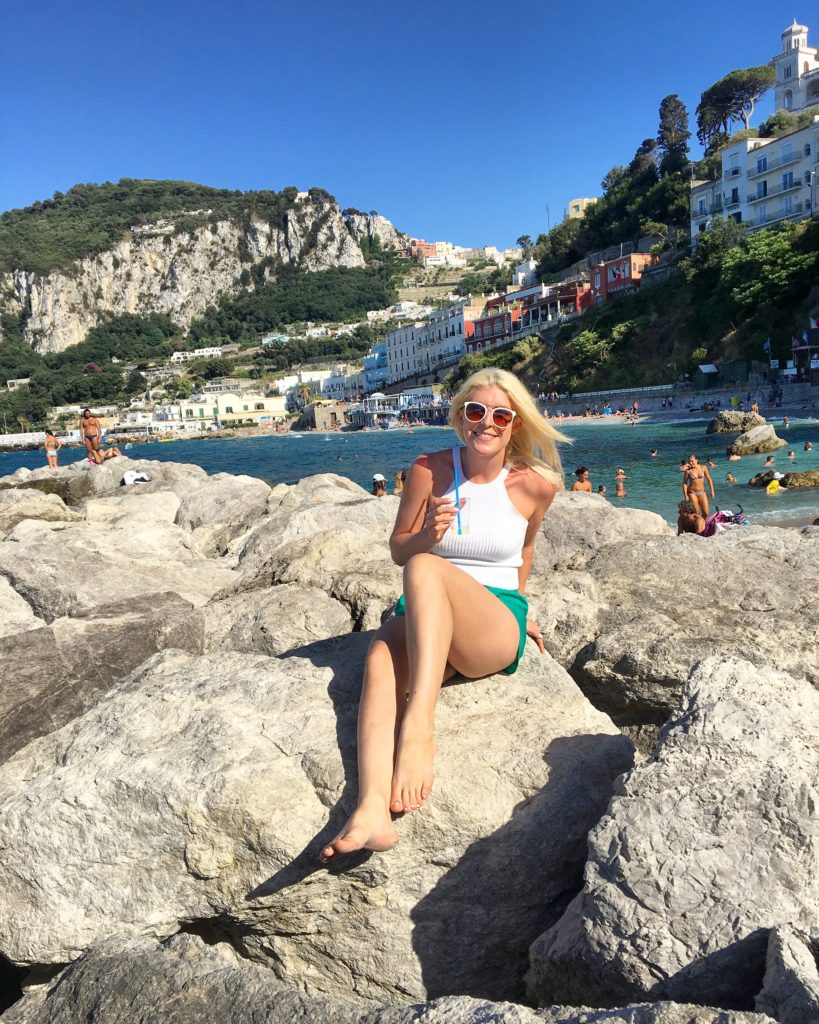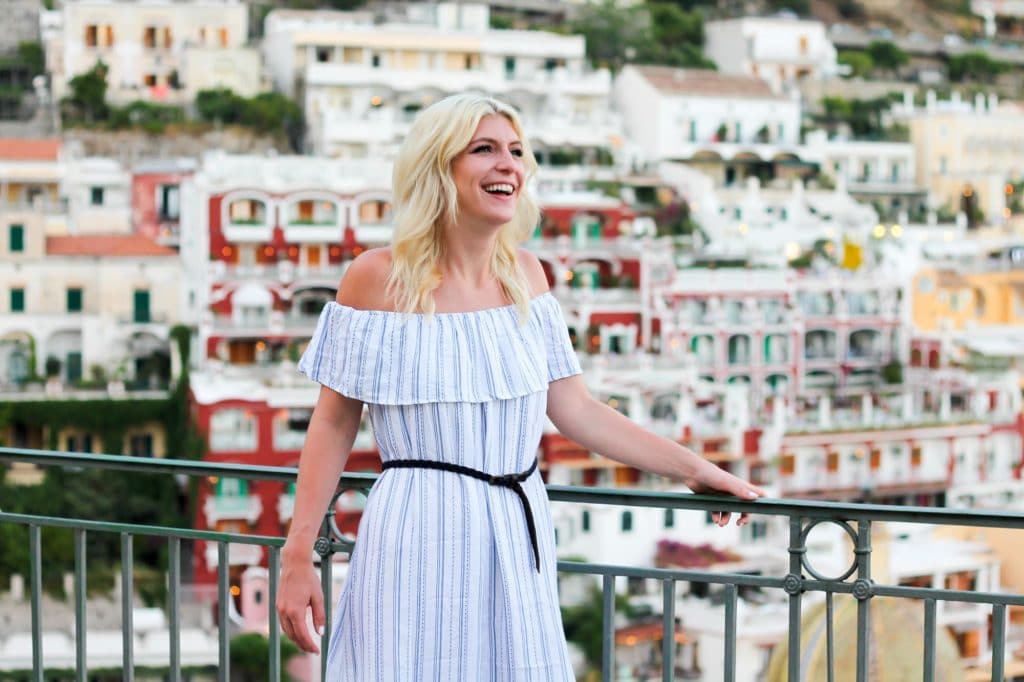 7. Create a budget and stick to it. Ahhh, budgets. Not my strong suit. Here are some small ways I save money:
Take the train more and Uber less.
Skip Starbucks and make my own coffee. I use this Nespresso Machine and in the summer I love making cold brew coffee with this  Cold Brew Iced Coffee Maker.
Pack my lunch or grab an inexpensive lunch (like Farmer's Fridge).
Only go out once per week (I spend at least $75 every night I go out in Chicago!)
8. Get closer to the people I care about. This means hosting more dinner parties, calling friends who have moved away, and taking the time to connect with people outside of the digital world.
What are your goals for 2018?! Tell me in the comments below!
Plus don't miss: My tips to staying on track while really stinkin' busy.