Pumpkin Chia Seed Pudding is a super easy no-bake healthy dessert recipe that's made extra creamy with the help of a secret step!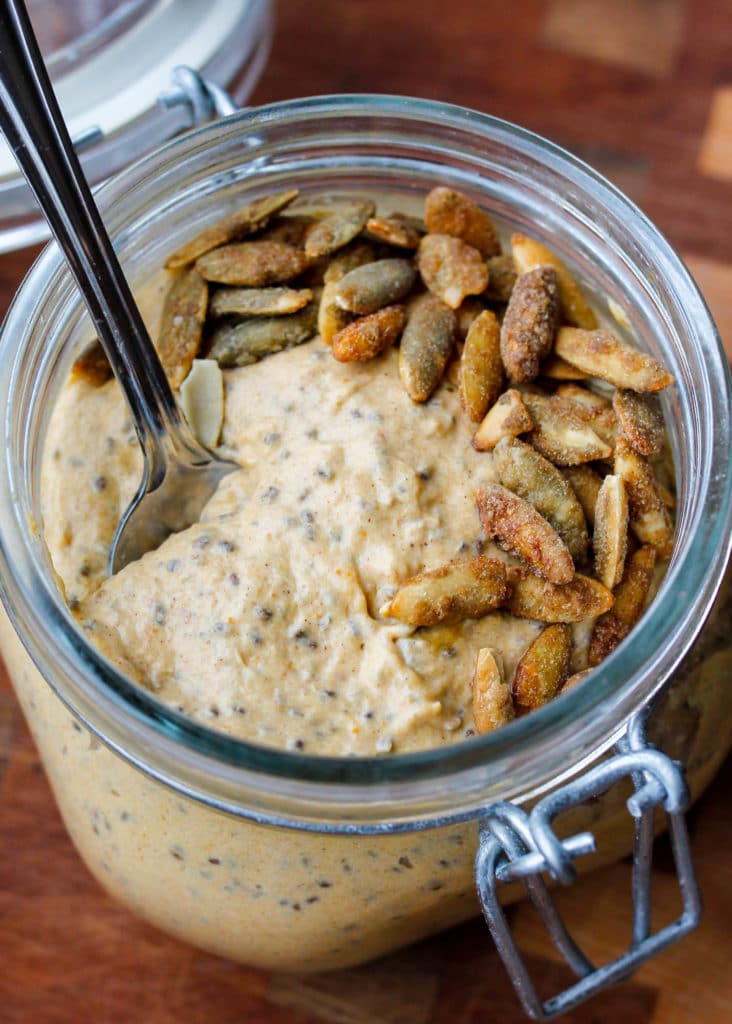 Chia seed pudding is one of my favorite desserts because it doesn't require cooking, and it uses ingredients I usually always have on hand anyways.
I've made almost every flavor under the sun: my most popular is Banana Chia Seed Pudding, but I also love my Overnight Peanut Butter Chocolate Chia Seed Pudding and Strawberry Shortcake Chia Seed Pudding.
Ever since discovering how well pumpkin puree and pumpkin pie spice mix with chia pudding, I think I may have discovered my favorite flavor yet!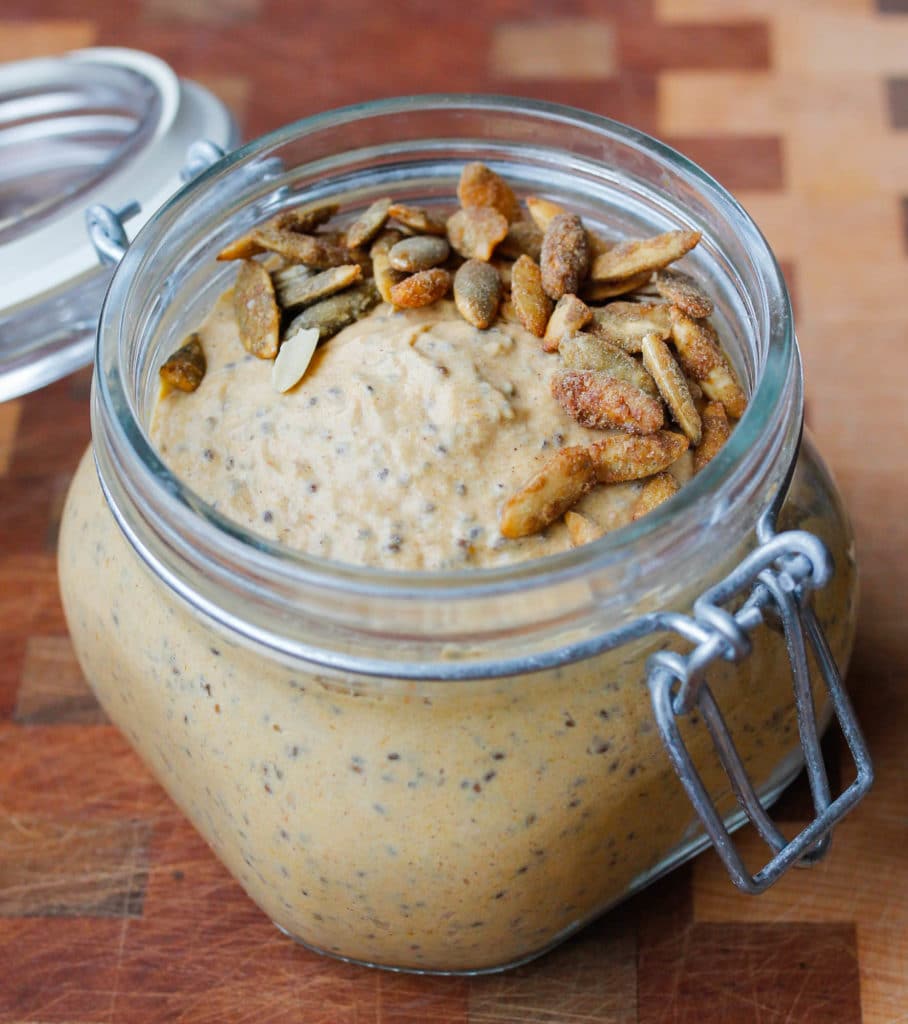 Now I'm going to let you in on my super secret way to get the creamiest chia seed pudding ever.
But only if you promise not to tell anyone. Promise? Okay here it is…
BLEND THE PUDDING. Sounds so silly, but it's seriously so necessary to break down the chia seeds and make the pudding so stinkin' creamy and thick.
This Pumpkin Chia Seed Pudding was so thick, I could eat it with a fork. In my opinion, this makes it so much more satisfying.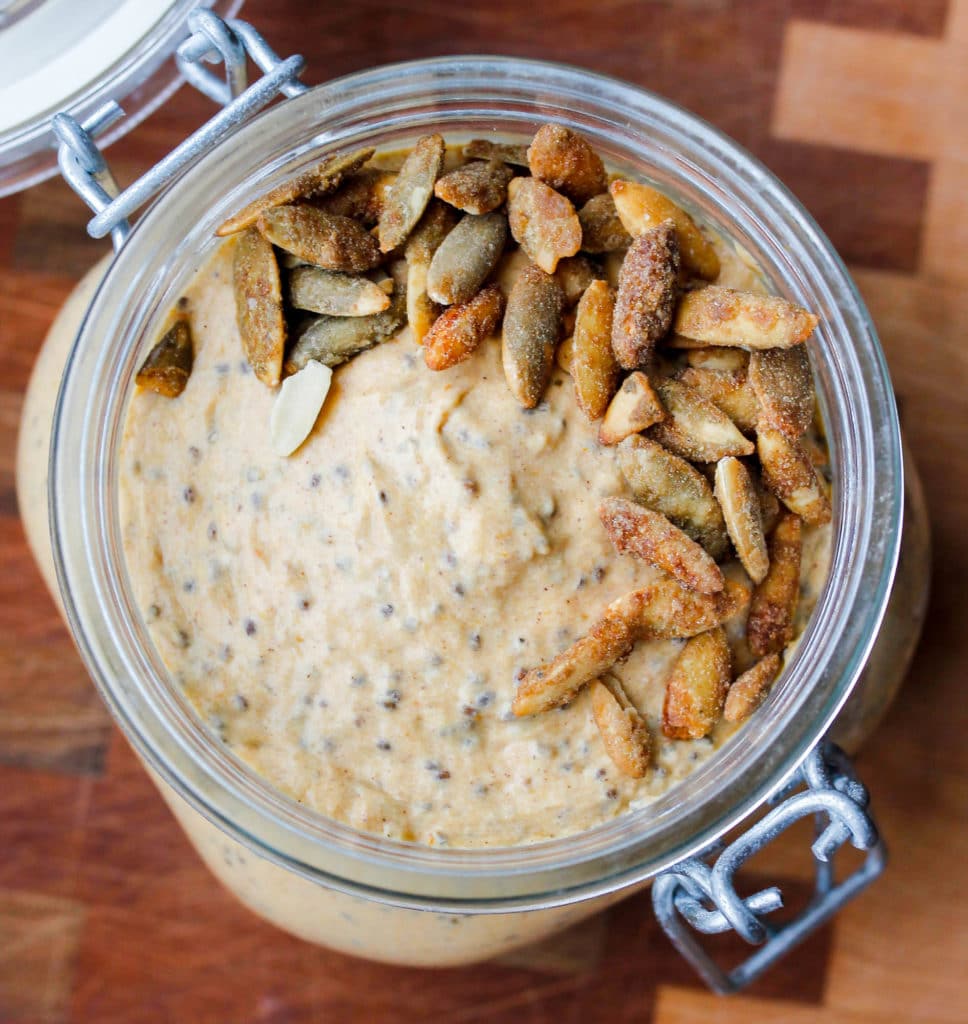 One of the best thing about chia seed pudding is that you can create so many amazing flavors. You can also top it with something a little crunchy or fresh to balance it out.
I recently discovered pumpkin pie roasted pumpkin seeds from Trader Joes, and they make the perfect topping to my creamy pudding.
You can also top this bowl of deliciousness with pecans, pomegranate seeds, raspberries, chocolate chips … you name it!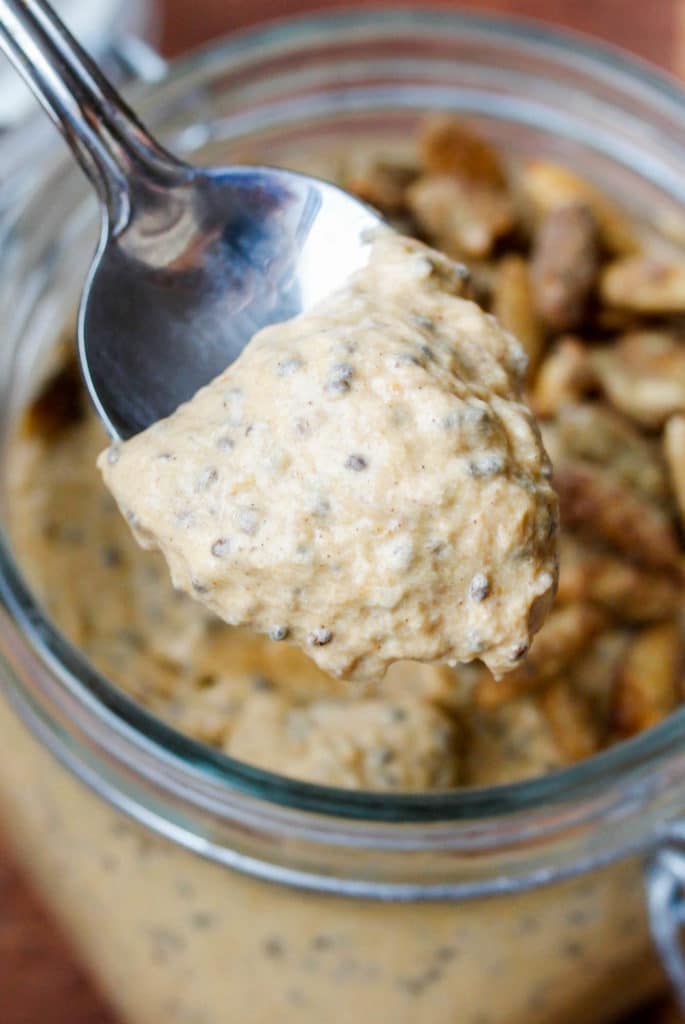 If you've never tried chia pudding, I hope this Pumpkin Chia Seed Pudding makes you love it as much as I do!
Don't be afraid to taste and adjust – I never measure anything when I make it. Add more sweetener, more or less pumpkin pie spice, and more milk until you reach your desired consistency.
And don't forget to BLEND for an amazingly smooth texture. Enjoy!